Product details
Technical Specifications
product model
ozone production
ozone concentration
power rating
YT-015-10A
10g/h
60-80mg/l
680w
weight
dimension
cooling
gas source
43kg
55*40*73cm
air cooling
built-in oxygen generator system
functions
*Corona discharge technology ozone generator, with high ozone concentration and longlife time, with 220-240V/50HZ
*Design with small size, easy taking and light weight
*Volume of ozone machine is small in the industry, installation area is not restricted
*Inner PSA high purified oxygen generator
*Adjustable ozone concentration
*Easy operation: ozone system switch and air pump switch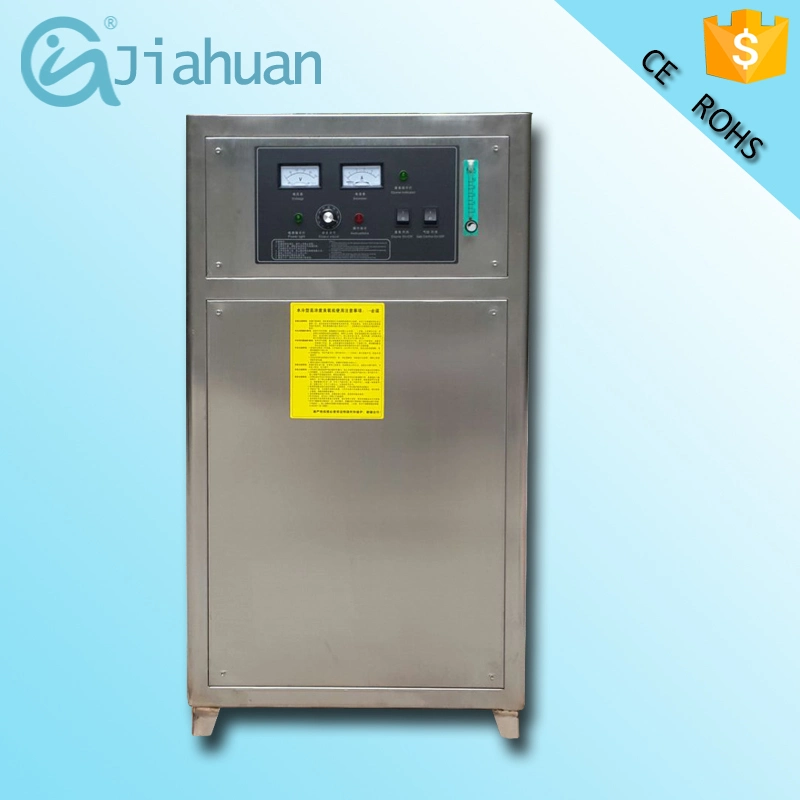 Product Application
Ozone is recognized as a green-type disinfectant with high disinfection efficiency. It has strong ability to kill a variety of viruses and bacteria.ozone is a strong oxidant to degrade a variety of organic matter, deodorization, decolorization and improve water quality.There is no secondary pollution.
It is widely used in water treatment.
*Drinking water, mineral water,cooling water, swimming recycled water, secondary water supply, industrial water,etc.
*Sewage treatment, COD degration, bleaching treatment, sewage, waste water,waste gas.
*Hospital sewage and other industrial water, sterilization, deodorization in addition to odor removal;
<eg.ozone disinfection application for swimming pool>
1) the reaction is fast and the ozone amount is small. the ozone can rapidly kill the bacteria, the bacillus and the virus which are diffused in the water and have the sterilization and inactivation effect at very low concentration;
2) the adaptability is strong, and it has effect littlely on the disinfection performance of the ozone in the range of pH 5.6-9.8 and the water temperature of 0-37degree;
3) no persistent residue is generated in the water and no secondary pollution is generated;
4) the half-life of the ozone is short, only 20 minutes;
5) the organic matter in the water can be destroyed, and can improve the water quality.


Why choose us

Guangzhou jiahuan appliance technology co., ltd established in 2007, with over 150 employees , covering more than 10000m2 , professional making ozone generator and PSA oxygen generator for water treatment and air purification .

Our company consists of six departments :

Administration section
Production department
Sales department
Technical department
After-sale department
Develop department

Jiahuan always striving to provide the best service . We push ourselves to stay on the top of the industry and to go above and beyond your expectations. Contact to benefit from our expertise

website : http://madeozone.en.made-in-china.comhttp://madeozone.en.made-in-china.com
Address : NO.2 Hualong road Donghua Industrial area Renhe town Baiyun area Guangzhou China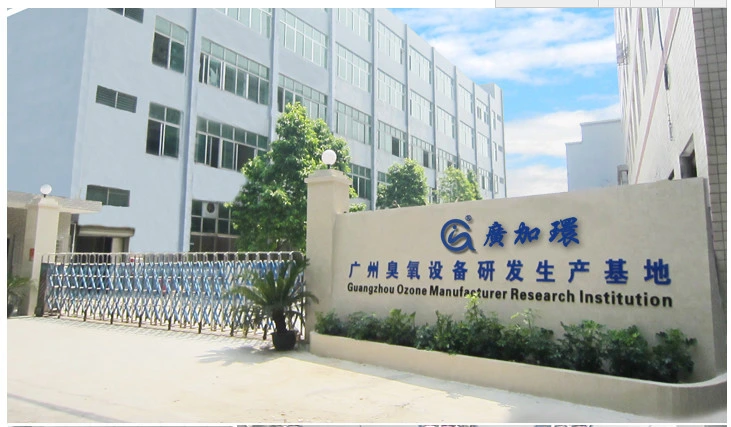 Q&A

1. What is ozone?
Ozone is one of the most powerful oxidants available, destroying bacteria,viruses, mold and mildew in air, water and diverse applications almost instantly and more efficiently than any other technology. Ozone's molecular structure is three oxygen atoms (O3).

2. Will Ozone hurt me?
Once the ozone concentration fails to meet the hygiene and safety standard, we can notice with our sense of smell and dodge away or take actions to avoid further leakage. So far there is no one death reported caused by ozone poisoning.

3. Why is ozone a green technology?
Ozone is a green technology with many environmental benefits. It reduces our dependence on traditionally used, harmful chemicals such as chlorine and eliminates their hazardous disinfectant by-products (DBPs). The only by product created by ozone applications is oxygen which is reabsorbed into the atmosphere. Ozone's ability to disinfect in cold water also saves energy.