YT-015 20g ozone generator for 40m3 swimming pool water treatment
Product details :
--------------------------------------------------------------------------------------------------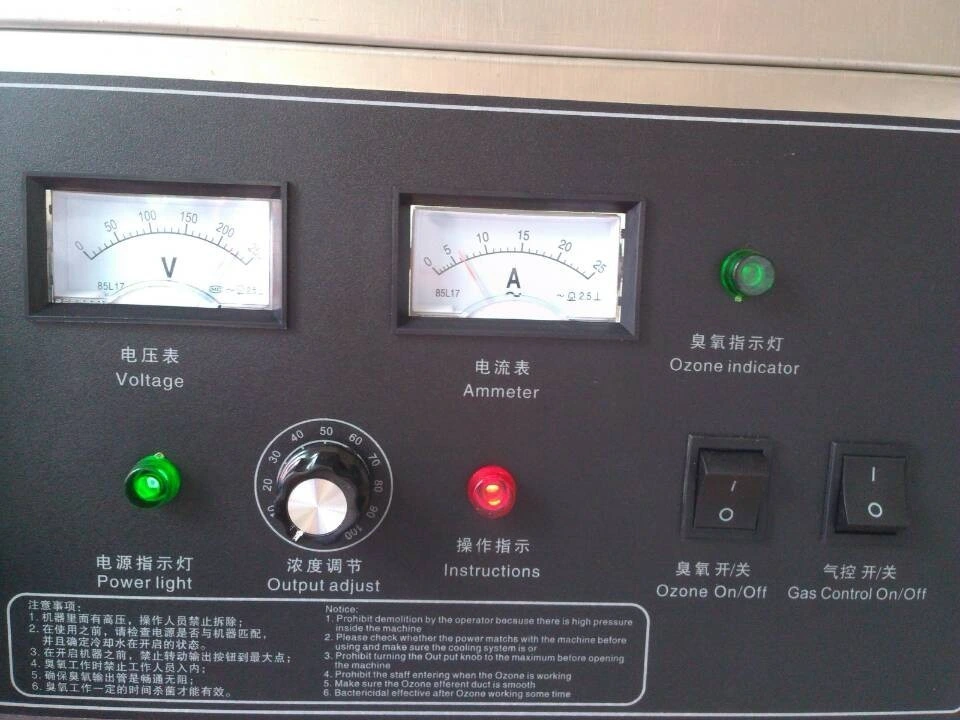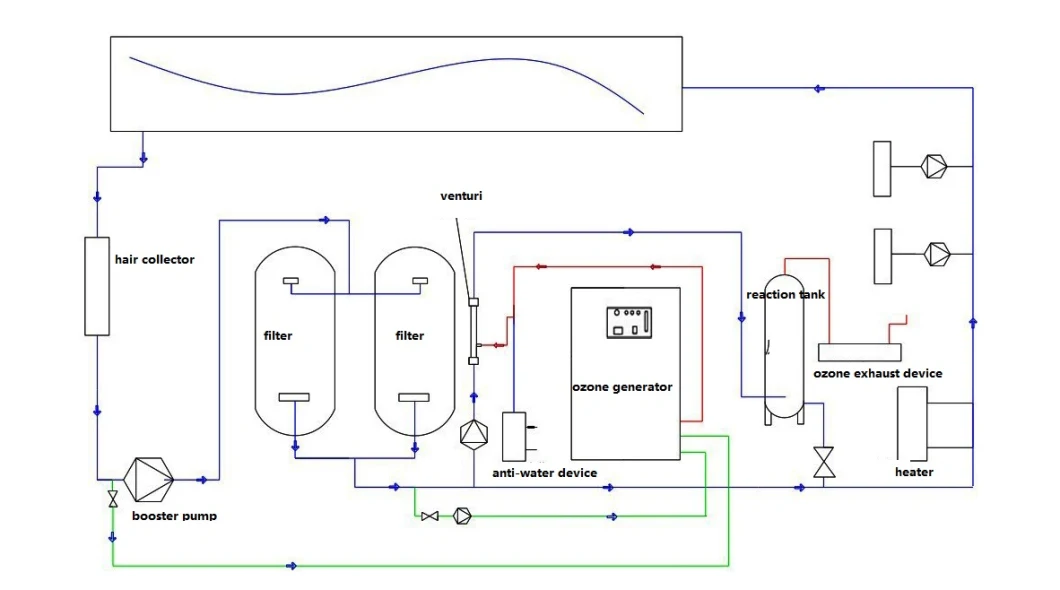 products parameter :
----------------------------------------------------------------------------------------------------------
MODEL

YT-015

YT-016

YT-016

ozone production

10g/h

20g/h

30g/h

ozone concentration

80-100mg/l

80-100mg/l

80-100mg/l

gas source

natural air

natural air

natural air

cooling

air cooling

air +water cooling

air+water cooling

cooling water

/

0.2t/h

0.2t/h

cooling water

/

<30 degree

<30 degree

inner oxygen generator purity

93+-3%

93+-3%

93+-3%

oxygen production

2LPM

4LPM

6 LPM

power

680w

850w

950w

dimension

55*40*73cm

55*40*85cm

55*40*85cm

net weight

40kg

46kg

51kg

frequency

110v/220v/230v




50hz/60hz

110v/220v/230v




50hz/60hz

110v/220v/230v




50hz/60hz

technology

corona discharge

corona discharge

corona discharge

ozone cell

quartz tube

quartz tube

quartz tube

swimming pool
40m3
80m3
120m3

ozone box

304 stainless steel

304 stainless steel

304 stainless steel

lifetime

5-8 year

5-8 year

5-8 year

warranty period

1 year

1 year

1 year

construction

A:inner ozone cell B: inner oxygen generator C: inner circuit board D: inner ultrafilter and dryer E: inner condenser F: inner air compressor G: Automatic drain valve
Appliance :
Ozone (O3) is a very effective disinfection agent and can be used in swimming pools to replace chlorine and bromine containing disinfection chemicals. The advantage of the use of ozone compared to the other swimming pool treatment agents is the fact that the swimming environment will increase dramatically. The use of ozone prevents the formation of chlorine or bromine containing byproducts, like chloramines and trihalomethanes. Ozone will even breakdown already formed unwanted chlorinated byproducts. This will reduce problems with red eyes and respiration problems. Ozone will give a sparklier and clearer bathing water.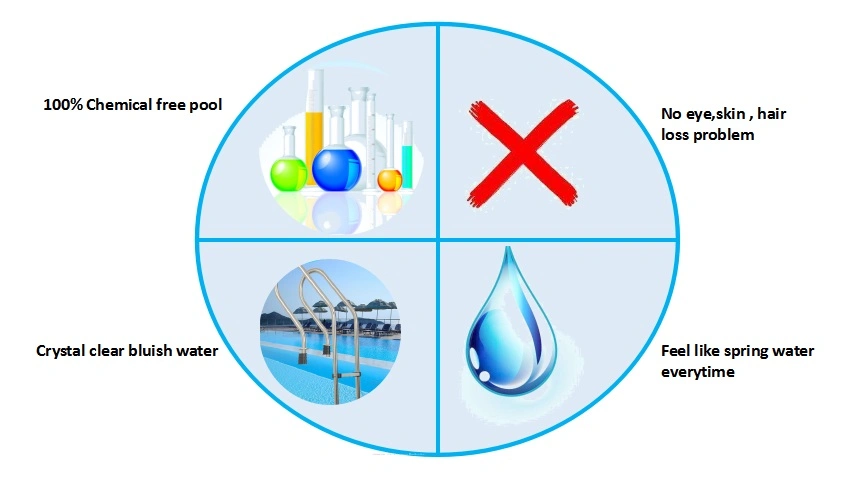 Key Benefits :
• Ozone is 2000 times more effective than chlorine in disinfection
• Ozone in water kills bacteria, molds, fungus, spores and viruses
• The residual Ozone concentration of 0.03ppm - 0.05ppm in the pool for maintaining disinfection level is no harmful to eyes, skin and hair
• Ozone eliminates chloramines
• Ozone won't irritate eyes, dry skin, or fade swim wear
• Ozone destroys oils, solids, lotions and other contaminants in the water
• Reduce traditional chemical (chlorine/bromine) use 60%-90%
• Eliminate red, irritated eyes, dry & itchy skin
• Eliminate costly replacement of faded swimwear
System Advantages :
• Automatic operation - Inbuilt timer
• No need for any refill or cylinders required
• Very low power consumption
• Built in Oxygen generator -Selected models
• Low capital investment


why choose us ?
--------------------------------------------------------------------------------
Guangzhou jiahuan appliance technology co., ltd
Guangzhou jiahuan appliance technology co., ltd was established in 2007, named "Guangzhou Sanhuan" from 2000-2007,with over 150 employees , covering more than 10000m2 , professional making ozone generator and PSA oxygen generator for water treatment and air purification .
Our company consists of six departments :
Administration section
Production department
Sales department
Technical department
After-sale department
Develop department
Jiahuan always striving to provide the best service . We push ourselves to stay on the top of the industry and to go above and beyond your expectations. Contact to benefit from our expertise
website : http://madeozone.en.made-in-china.com
Address : NO.2 Hualong road Donghua Industrial area Renhe town Baiyun area Guangzhou China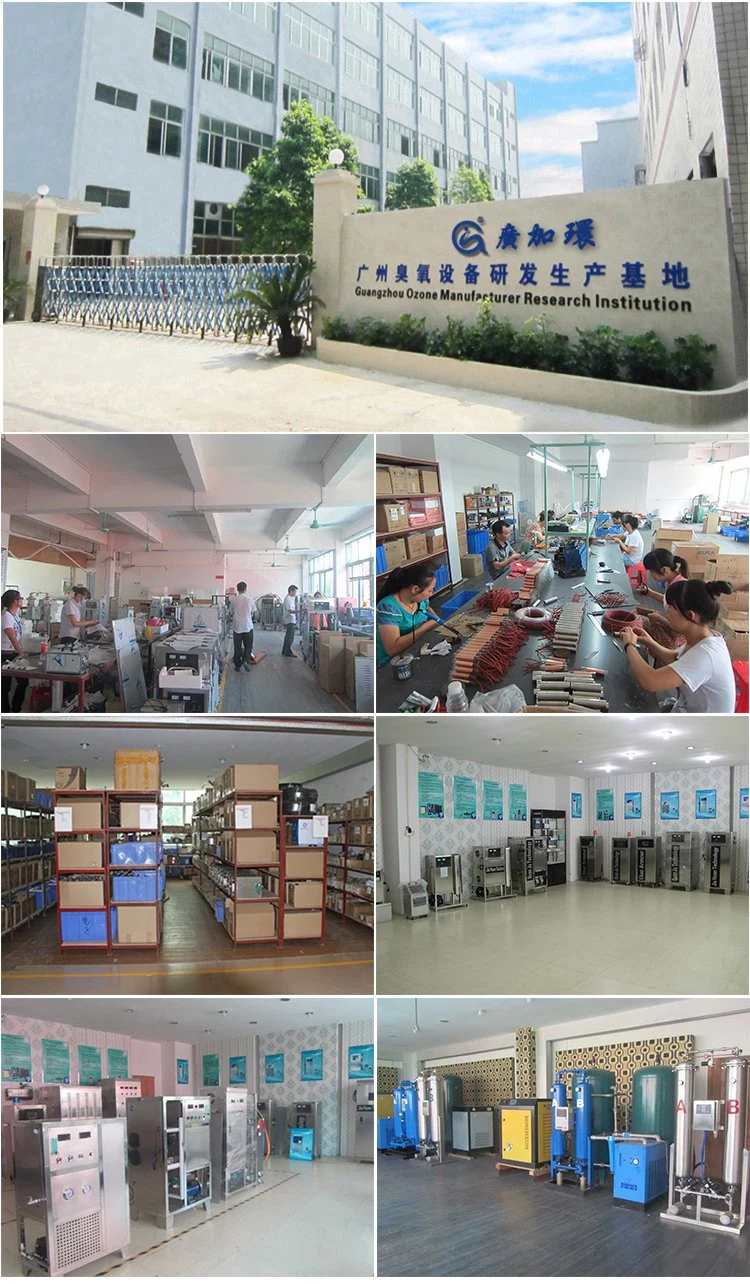 1. What is ozone?
----------------------------------------------------------------------------------------------------

Ozone is one of the most powerful oxidants available, destroying bacteria,viruses, mold and mildew in air, water and diverse applications almost instantly and more efficiently than any other technology. Ozone's molecular structure is three oxygen atoms (O3).

2. Will Ozone hurt me?

Once the ozone concentration fails to meet the hygiene and safety standard, we can notice with our sense of smell and dodge away or take actions to avoid further leakage. So far there is no one death reported caused by ozone poisoning.

3. Why is ozone a green technology?

Ozone is a green technology with many environmental benefits. It reduces our dependence on traditionally used, harmful chemicals such as chlorine and eliminates their hazardous disinfectant by-products (DBPs). The only by product created by ozone applications is oxygen which is reabsorbed into the atmosphere. Ozone's ability to disinfect in cold water also saves energy.
Main products :
----------------------------------------------------------------------------------------------------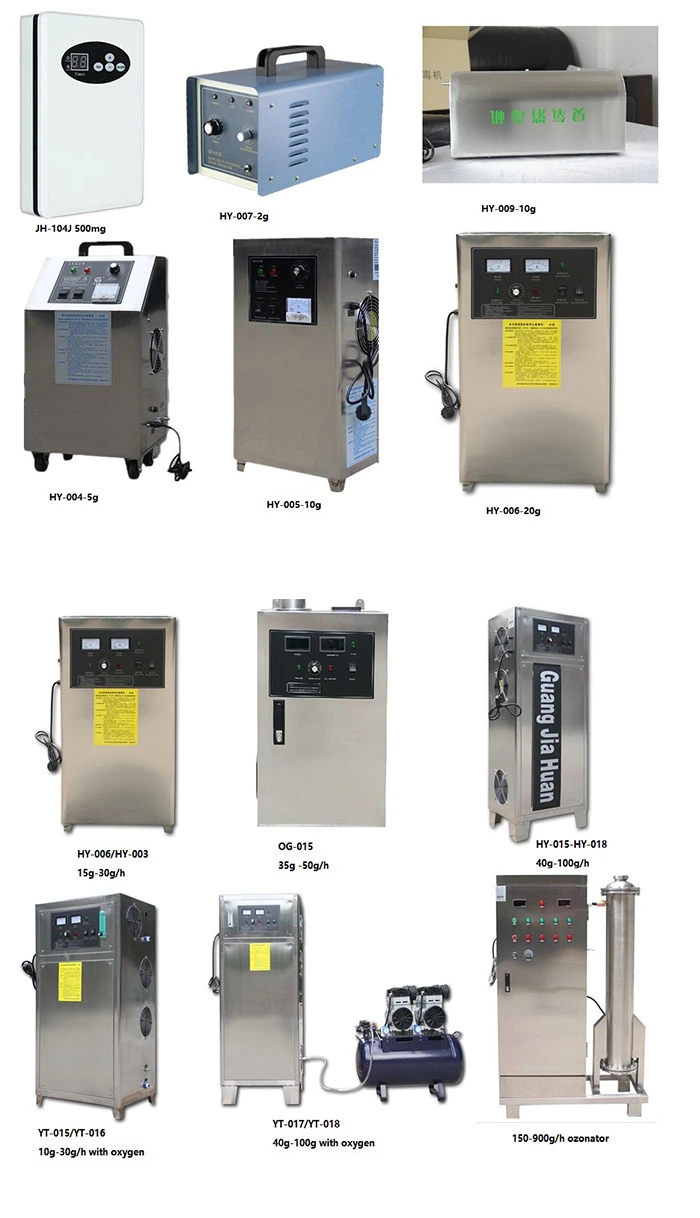 Catalog :
-------------------------------------------------------------------------------------------------
HY series
source ozone generator
ozone concentration : 15-30mg/l
model

ozone production

source

power

HY-002

2g/h

air source

60w

HY-004

5g/h

air source

120w

HY-005

10g/h

air source

180w

HY-006

15g/h

air source

300w

HY-006

20g/h

air source

320w

HY-003

30g/h

air source
water cooling

400w

HY-015

40g/h

air source
water cooling

700w

HY-015

50g/h

air source
water cooling

700w

HY-016

60g/h

air source
water cooling

900w

HY-016

80g/h

air source
water cooling

1002w

HY-017

100g/h

air source
water cooling

1140w
YT series Oxygen source ozone generator
ozone concentration : 80-100mg/l
| | | | |
| --- | --- | --- | --- |
| model | ozone production | cooling | power |
| YT-015 | 10g/h | air cooling | 680w |
| YT-015 | 15g/h | air cooling | 780w |
| YT-016 | 20g/h | water cooling | 850w |
| YT-016 | 30g/h | water cooling | 950w |
| YT-016 | 40g/h | water cooling | 600+air compressor |
| YT-017 | 50g/h | water cooling | 650+air compressor |
| YT-017 | 60g/h | water cooling | 700+air compressor |
| YT-017 | 80g/h | water cooling | 800+air compressor |
| YT-018 | 100g/h | water cooling | 950+air com |
HY-

018

150g/h

YT-018

150g/h

HY-018

200g/h

YT-018

200g/h

HY-019

300g/h

YT-019

300g/h

HY-020

400g/h

YT-020

400g/h

HY-021

500g/h

YT-021

500g/h

HY-022

600g/h

YT-022

600g/h

HY-023

700g/h

YT-023

700g/h

HY-024

800g/h

YT-024

800g/h

HY-024

900g/h

YT-024

900g/h

HY-025

1000g/h

YT-025

1000g/h
Tracy woo
tracywoo@11ozone.com
Sales representative, sales Department
Guangzhou Jiahuan Appliance Technology Co,.ltd
No.2 Hualong road |Donghua Industrial Zone | Renhe town |Baiyun District
Guangzhou city |China
Phone: +8618566467432 | Fax: +8602036406483