Household Portable 50mg/h Ozone Generator Ozone Machine Plug In Ozone Air Purifier
Brief description:


1.Ozone steriliztion & air purification
2.Ozone adjustable
3.Directly wall plug

Product Parameter:
Product Type
Ozone Air Purifier
Model Number
F50
Power
5W
Ozone Output
50mg/h
Effective Area
10-30m2
Ozone Discharge Stype
Enamel Tube
Color Option
White
Plug Type
EU, AU, UK, US
Function
Sterilizer for air
Fresh air
Product Views: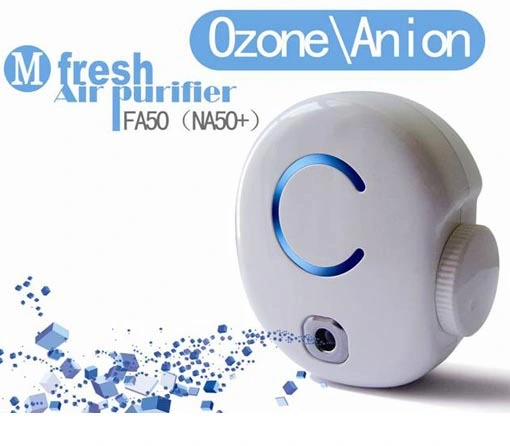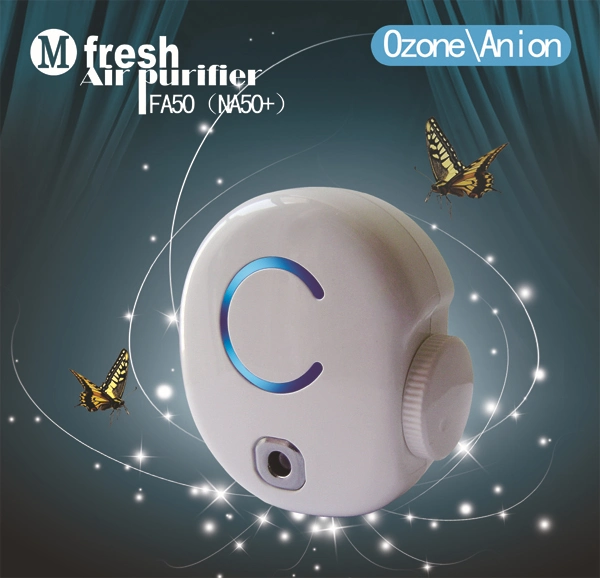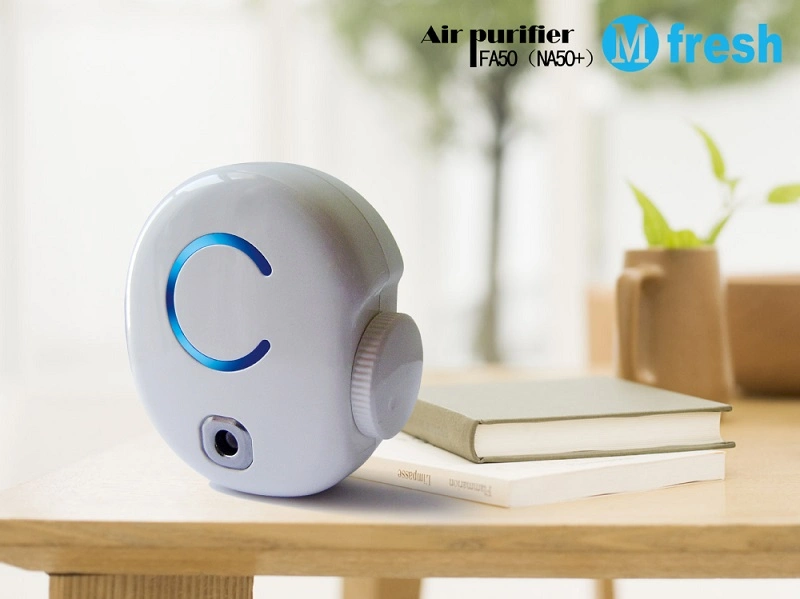 Structure: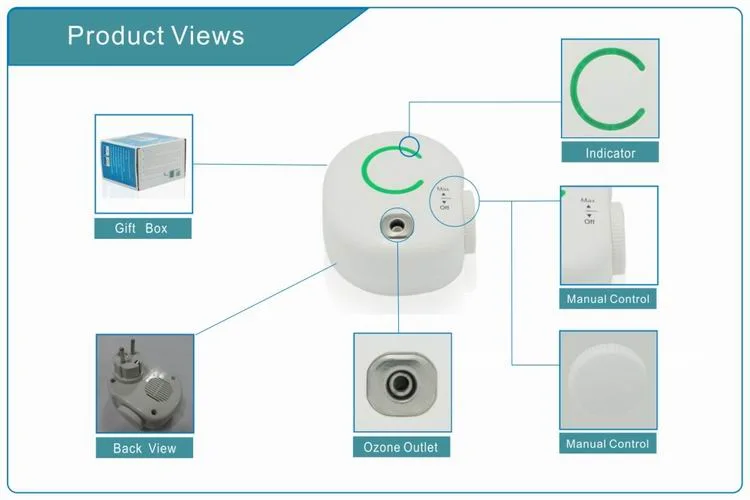 Feature:
1.FA50 has been designed for domestic use in small confined spaces and is the perfect solution for smells and to refresh the ambient environment.
2.It works without any type of chemical, is silent and does not require maintenance. Simply plug into your electrical supply and turn the wheel to start and to regulate the production of ozone, it includes a performance indicator light.
3.Recommended use: dressing rooms, baths, kitchens, dinning rooms, homes with pets, etc.
4.Thanks to the disinfecting power of ozone, AT50 cleans the air of bacteria, viruses, fungi, pollen.
5.Ozone also oxidize odor-causing compounds, so it does not mask odors but destroys them and obtaining a clean, fresh air.



Operation:


Connect the device to the mains (220V) turn the controller right (clockwise) and you will then hear a "click" a blue light for ope-rational control and the production of ozone will begin. As you turn the regulator wheel further to the right, ozone production will reach its maximum.

To stop the production of ozone, turn to the left (counter clockwise) until you hear a "click", which stops the production of ozone and switches the blue night light off.ozone air purifier

Kind Note:
We recommend that you disconnect the device from your electrical supply and store it in a dry place when not in use for extended periods.
Warning- do not cover when On and keep away from any sources of heat.

Application:
Fresh Air is the ideal purification system for small confined spaces. Compact and portable, it is the perfect solution for reducing odors and freshening air in and around:ozone air purifier
Lockers, closets, cabinets, under sinks

Pet areas, laundry and bathroom areas

Garbage areas, changing rooms and many more
Cleaning:


1.Turn the unit off and remove it from the wall outlet .Use a vacuum cleaner hose to remove debris from the air intake on the rear of the unit .

2. Using a cotton swab diooed in isopropyl alcohol, insert the cotton swab into the purifier opening . Gently rotate the cotton swab and move the cotton swab in and out until all visible debris are removed . Use a dry cotton swab and repeat the same motion to remove excess alcohol . Place the unit face-down on a level surface .Gently tap the rear of the unit to remove any remaining debris and excess alcohol .Allow the unit to fully dry before resuming operation .
3. Plug the unit into a wall outlet, Resume use initially using maximum purification output. Verify that the unit is properly operating. A Blue glow (corona) should be visible inside of the purification opening. Once proper operation is verified, adjust the contral knob appropriately.



Package Information:


Individual packing size: 135x100x80 mm / pcs (G.W:235g)
Carton Size: 56cm(W) x 42cm(H) x42cm(D)
QTY per Carton: 80 pcs/ctn
GW/NW of Carton: 24.5/22kgs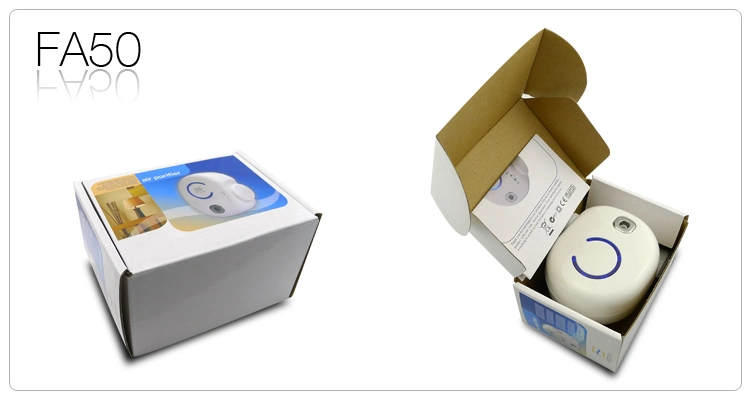 Company Information:
We Nanbai are Professional in ozone sterilizers, home, car and mini air purifiers, vegetable washers, negative ion & plasma & ozone generators for 16 years. Our factory is located Guangming New area, Shenzhen, China and established in 1998. We have more than 6,000 square meter factory area, 1,000 square meter work center. We are a real manufacturer with R&D, Production, Sales and Service departments. And now, we're developing many series of high quality environmental appliances. Our company owns the Quality Management System of ISO9001:2008, and we have such Certifications: UL, CE, CQC, TUV, FC and our products accord with the Environment System ROHS.