How to get a prompt quotation?
Do not hesitate to send us mail with the following data.
1)
O
2 flow rate: _____Nm3/hr
2)
O
2 purity: _____%
3)
O
2 discharge pressure: _____Bar
4) Dew Point: -45c
5) O2 Application.
6) Your local sea level
7) Voltages and Frequency: ______V/PH/HZ

Yuanda KOB series PSA Oxygen Generator
1.Specification:
1) Purity: 28~95%
2) Capacity: 1~3000Nm3/h
3) Pressure out: 0.1~0.6Mpa (0.6~15.0MPa is also available)
4) Dew point: <-45
ºC
5) Type: Skid-Mounted
6)Trademark: Yuanda
7) Origin: Hangzhou, Zhejiang, China
8)Delivery:3-15 days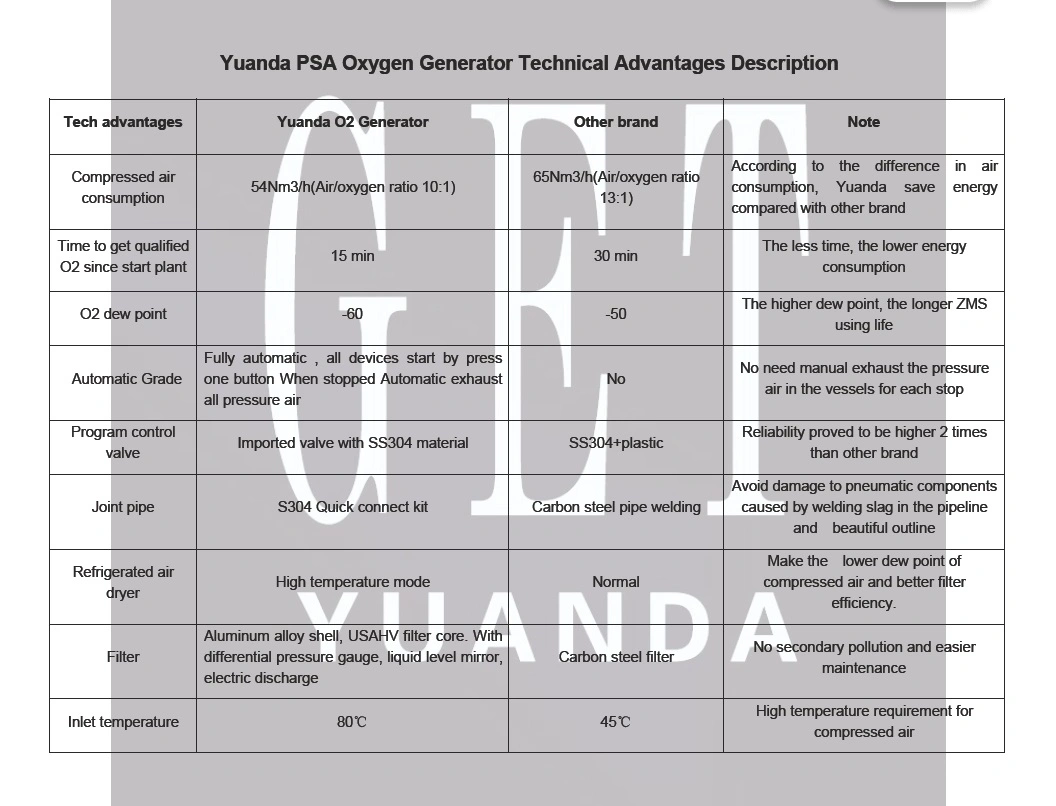 2. Quality Control
YUANDA Gas Enigineering & Technology You can be sure of the quality of YDGET solution. YUANDA
uses only the best suppliers and components. And all nitrogen generators are tested & commissioned by professional Experts to make sure everything is qualified before they leave the
factory.
3. Warranty
The period of warranty on the goods from YDGET is 360 days since the completion day of installation and commissioning or 420 days after receiving the goods, whichever happens earlier.
4. Service & Support
YDGET offers a range of services to help you maximize your benefits. For maximum convenience, we offer a fixed price service agreement based on operation time or calendar
time. Of course, all customers are welcome to call us at any time. We are always more than willing to assist you.
1) Consultancy
Help for self-help, exchange of experience and individual support.
If you have questions on plant operation or need somebody for troubleshooting, we give you advice either on the phone or in writing. The direct contact with you is very important for us as it is the basis for a permanent cooperation as partners to the benefit of both sides.
2) Commissioning
Systematic from final acceptance of erection to approval of proper operation and guaranteed features. This includes extensive operational tests, professional filling with adsorbents and catalysts, proper start-up, optimal setting of operating parameters and check of all safety functions. At the same time we train your operating personnel on functions and operation of the plant.
3) Spare Parts Service
Worldwide, quick and low-priced over the complete lifetime of your plant. The distinct tagging of all plant components delivered by us enables us to identify clearly the spare parts requested by you. We supply you with products designed for a long life and economic efficiency.
For modifications and extensions we look for the most optimal and economic solution for your individual purpose.
4) Maintenance/Revisions
Regular inspection and maintenance ensures permanent operation, avoids damage and prevents unexpected breakdowns. In the course of maintenance/revision works we check all relevant components for function and condition, exchange defect, used and worn parts and afterwards optimally eadjust your plant to the given operating conditions. Depending on the plant size and
scope of work, our service range comprises also a detailed scheduling of revisions as well as coordination and supervision of contractors. As a matter of course we supply maintenance documentation in form of reports and spare part recommendations, and we coordinate our schedules according to your requirements.
5) Training
Know-how for your personnel.
Operation, maintenance and repair, electric measuring and control equipment or process engineering - we offer you specific training by our experts. Whether on site working with theplant itself, or on our permises, we concentrate on your questions and problems.
5.

Why choose YUANDA PSA Oxygen generator ?
YDGET.com are dedicate engaged in manufacturing, supplying and expert
an exclusive range of PSA Oxygen Plants that are fully automatic and requires low generation cost. These plants are highly required in glass industries, blazing industries and steel industries. We are offering patrons reliable and easy to install plants that are highly efficient in performances. These plants pass through various quality check process ensuring best outcome at customer's end. Customer can avail these qualitative plants from as per their needs and requirements.
*High oxygen purity


PSA oxygen generator plants allow production of high-purity oxygen from compressed air, This oxygen purity may also be ensured by cryogenic systems, but they are considerably more complex and justified only by large consumption volumes. The oxygen generators use
z
MS (zoliet molecular sieve) technology to produce a continuous supply of ultra high purity oxygen and are available with internal compressors or without.


*Low operating costs




By substitution of out-of-date air separation plants nitrogen production savings largely exceed 50%.[citation needed]




The net cost of oxygen produced by oxygen generators is significantly less than the cost of bottled or liquefied oxygen.




*Oxygen Generators Create Less Impact on the Environment




Generating oxygen gas is a sustainable, environmentally friendly and energy efficient approach to providing pure, clean, dry oxygen gas. Compared to the energy needed for a cryogenic air separation plant and the energy needed to transport the liquid oxygen from the plant to the facility, generated oxygen consumes less energy and creates far fewer greenhouse gases.
6. Product Features
1. Full Automation
All systems are designed for un-attended operation and automatic Oxygen demand adjustment.
2. Lower Space Requirement
The design and Instrumentation makes the plant size very compact, assembly on skids, prefabricated and supplied from factory.
3. Fast Start-up
Start-up time is about 30 minutes to get desired Oxygen purity. So these units can be switched ON & OFF as per Oxygen demand changes.
4. High Reliability
It's very reliable for continuous and steady operation with constant Oxygen purity. Plant availability time is better than 93% always.
5. Zeolite Molecular Sieves Life
Expected Zeolite Molecular Sieves life is more than 10-years i.e. whole life time of Oxygen plant. So no replacement costs.
6. Low investment and energy consumption
7. Simple operation and maintenance
3.3 Functional Specification:
1. The system adopts the one-click start way,Air compressor,Refrigerated Air Dryer, Adsportion dryer,Generator will start to work following the program one by one.
2. The oxygen generator equipped with unqualified oxygen gas warning alarm and automatic vent out ,then it can make sure that all oxygen that goes into the pipeline is good quality.
3. The oxygen generator equipped with colorful touch screen from Siemens Germany ,it can display the running condition , purity, pressure, and nitrogen rate of flow of whole system on-line;And it can also remind the maintenance time,record the trouble alarm, download the operating data.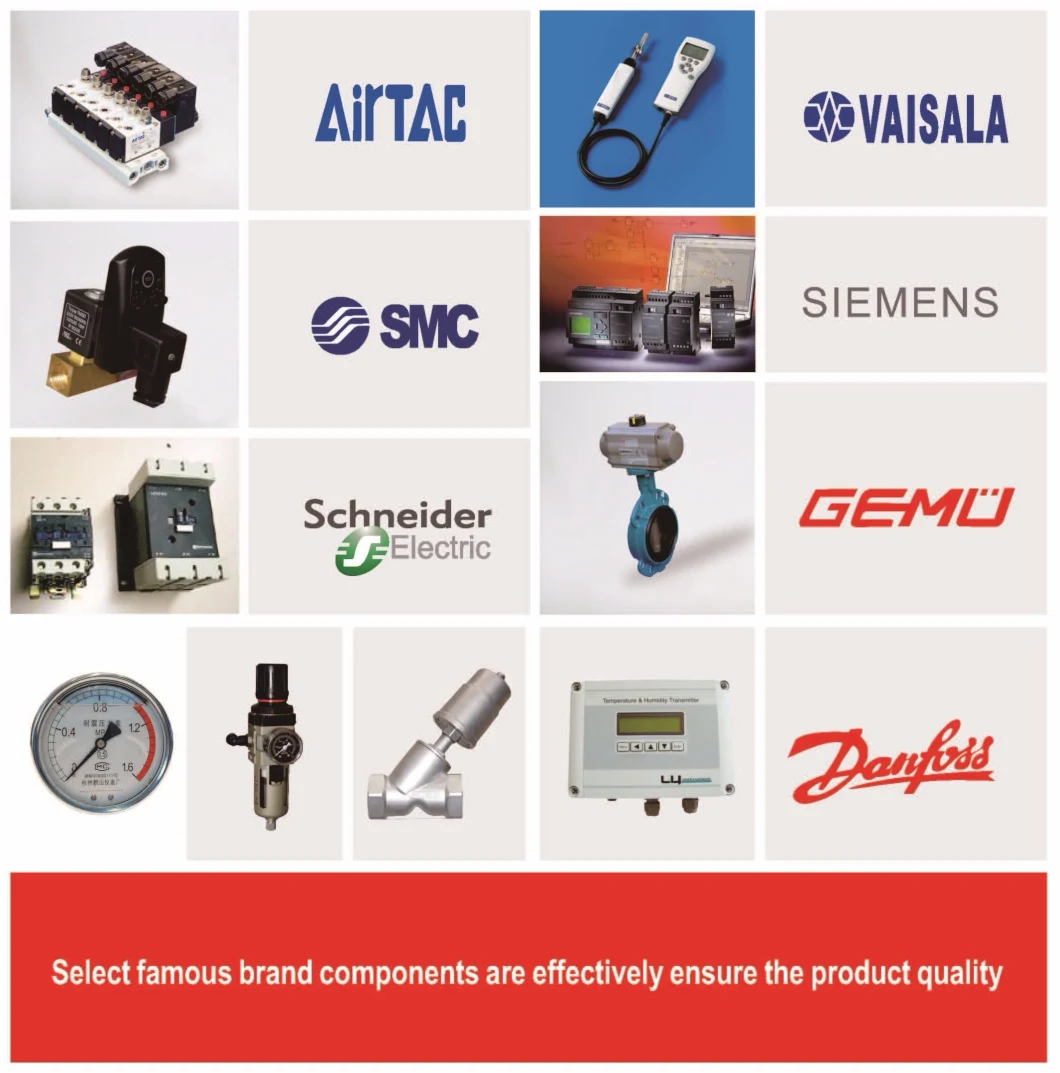 4. Nitrogen/oxygen Gas typical application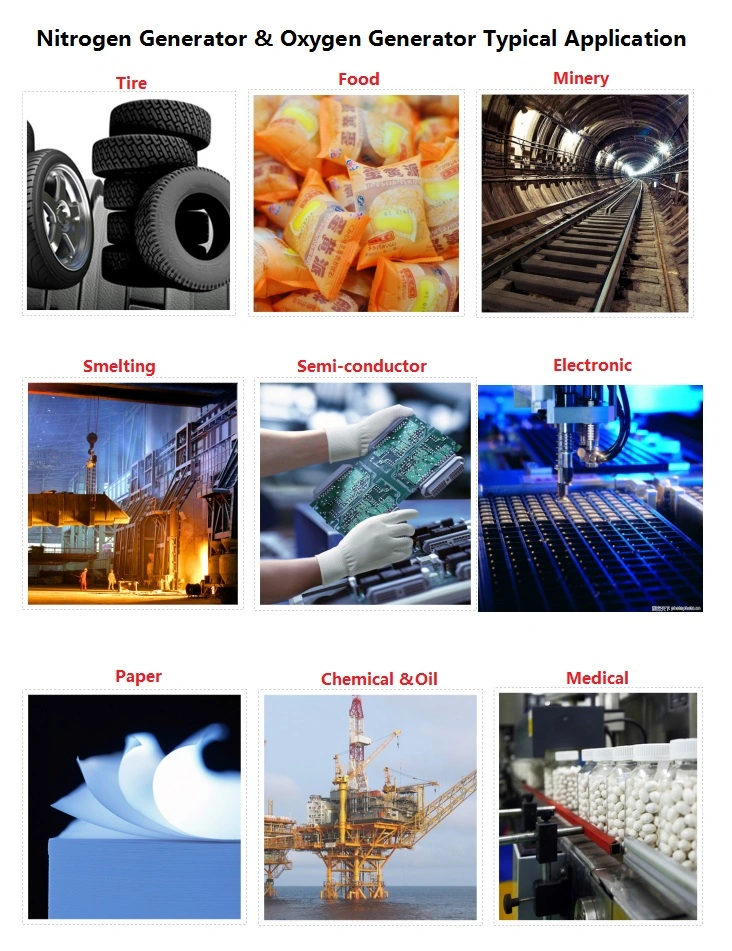 5
. Package transportation & some end users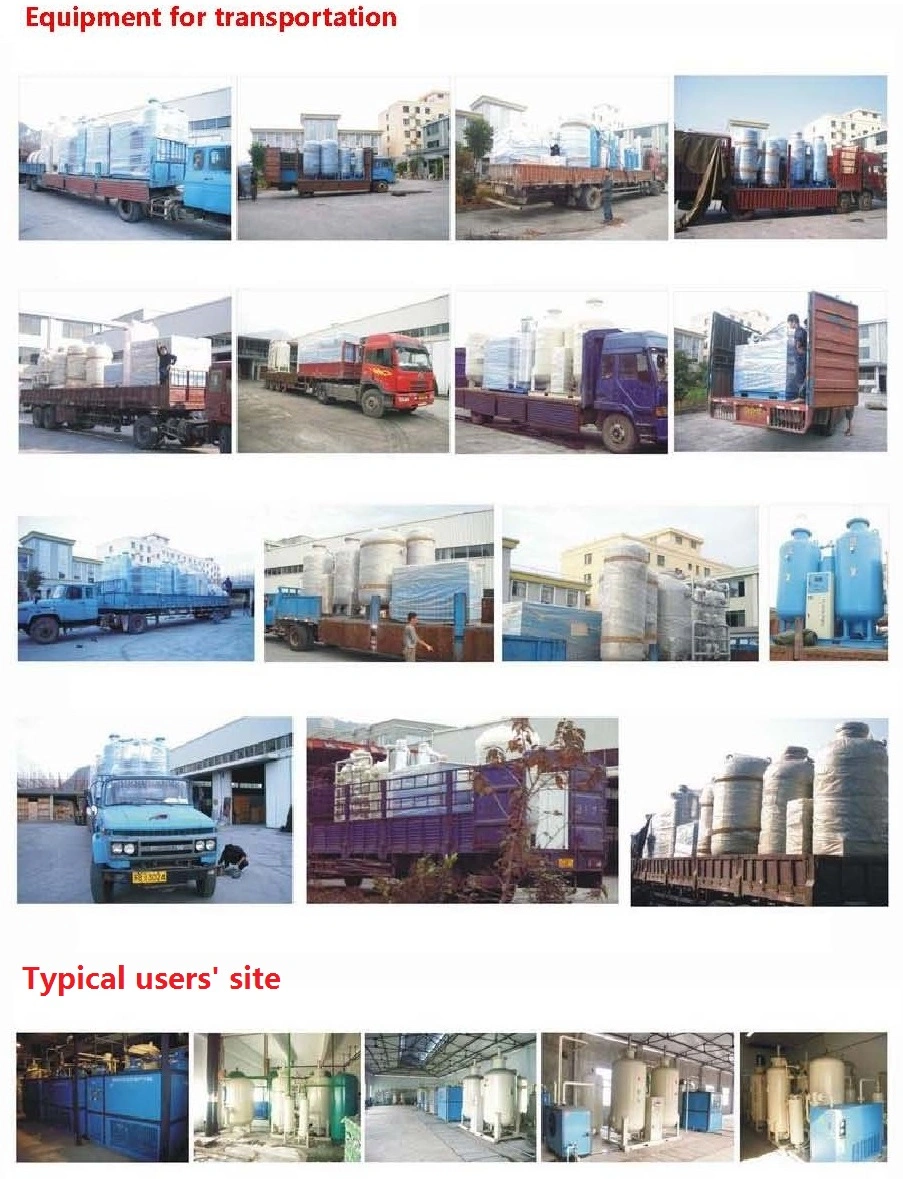 Zhejiang Yuanda Air Separation Equipment Co., LTD. has a range of PSA nitrogen & oxygen generators, membrane nitrogen & oxygen generators, nitrogen purification systems etc, and are widely used in industries of petroleum, oil & gas, chemicals, electronics, metallurgy, coals, pharmaceuticals, aerospace, autos, glass, plastics, food, medical treatment, grain, etc. With years research in air separation technology and rich solution experiences in various industries, YDGET sticks to providing our clients with more reliable, more economical, more convenient professional gas solutions.
We have an experienced professional team always ready to be at your service. The sales engineers carefully analyze your specified requirements and offer suitable solutions for you. The after-sale service system guarantees swift response to your problems within 24 hours and their resolutions in the shortest time. YDGET is responsible for after-sales services to nitrogen/oxygen generators and other related equipment offered by us.
YDGET is dedicated to supplying with our customers with more reliable, more economical and more convenient air separation solutions and professional service.