Medical/Industrial PSA Oxygen Machine Price 1-200Nm3/h

Technical Index
Compressed Air Pressure: 0.7-1.3MPa(7Bar-13Bar)
Oxygen Capacity: 3 - 200Nm3/h
Oxygen Purity: 93%±2%
Outlet Pressure: 0.5Mpa or per requirement
Dew Point: ≤-40ºC
Electrical Power :380V/3P/50HZ or Customized
PSA ( Pressure Swing Adsorption) Technology a revolution in Non Cryogenic Air Separation and Oxygen Generation Technology uses special grade of ZMS ( Zeolite Molecular Sieve).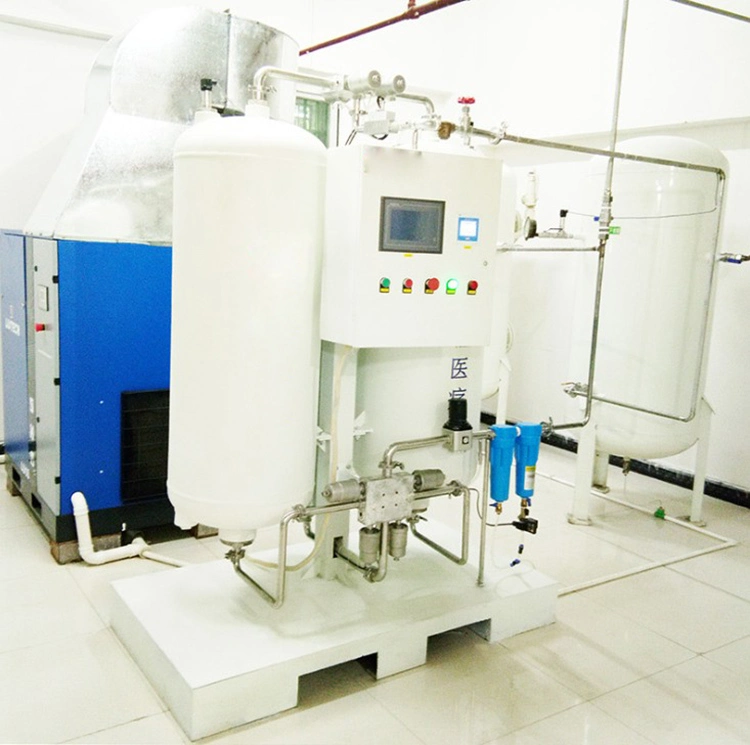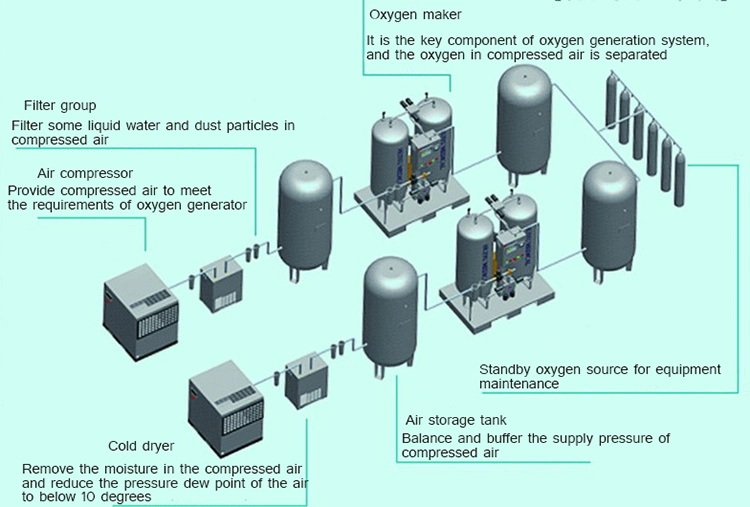 The compressed air is passed through a Twin Tower PSA module interconnected with automatic change over valves. After passing through a Refrigerated Dryer air gets dried. Dried compressed air will now come in contact with bed of Zeolite molecular sieves (ZMS). Zeolite Molecular Sieves are special grade of adsorbent which have the property of preferential adsorption of nitrogen molecules. At a time one tower remains under nitrogen production cycle, whereas the other tower undergoes regeneration which is achieved through depressurization of the tower to atmospheric pressure. The outgoing oxygen gas is sent to a surge vessel where the minimum pressure will be maintained with the help of Back pressure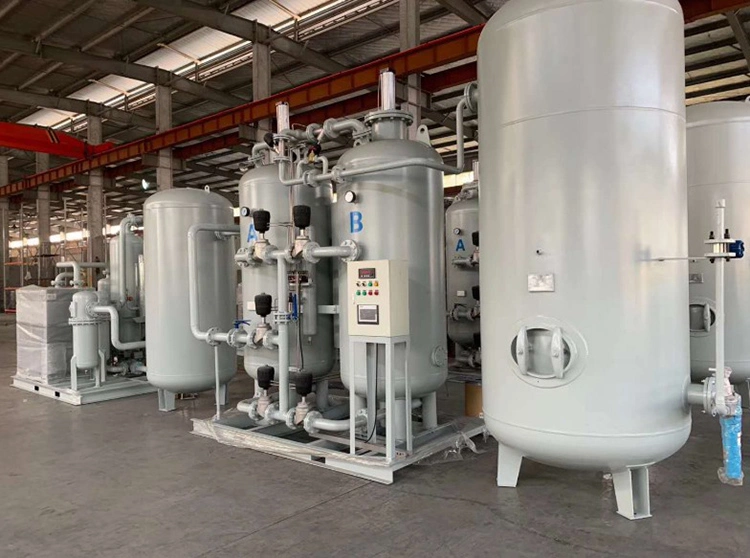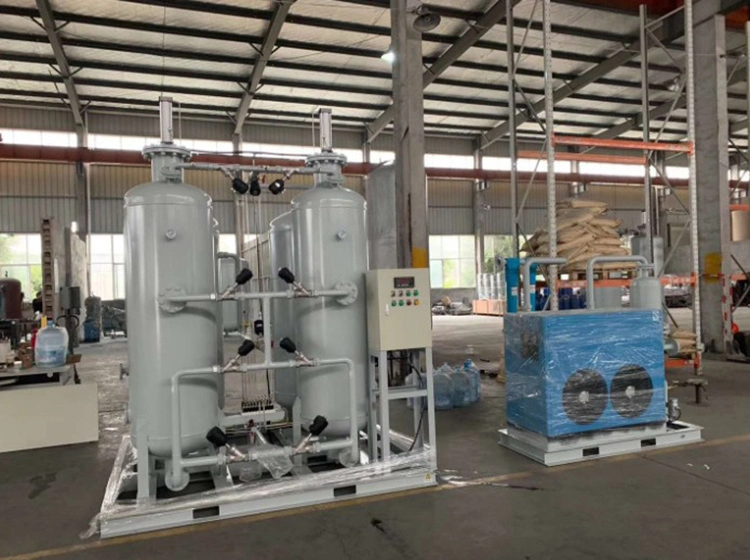 With PSA principles, ETR Medical/Industrial PSA Oxygen Machine Price 1-200Nm3/h can produce 93%±3% purity oxygen gas directly from compressed air. Compared with traditional Bulk liquid oxygen and cylinders oxygen, ETR on-site PSA oxygen generator can reduce cost down to 50 percentages.
Compressed air is purified through the air dryer and filters to a certain level for main generator to work with. Air buffer is incorporated for smooth supply of compressed air thus to reduce fluctuation of compressed air source. The generator produces oxygen with PSA (pressure swing adsorption) technology, which is a time proven oxygen generation method. Oxygen of desired purity at 93%±3% is delivered to oxygen buffer tank for smooth supply of product gas. Oxygen in buffer tank is maintained at 4bar pressure.
| | | |
| --- | --- | --- |
| Model No. | Flow Rate | Purity |
| HDFO-5 | 5 | 93±2% |
| HDFO-10 | 10 | 93±2% |
| HDFO-20 | 20 | 93±2% |
| HDFO-30 | 30 | 93±2% |
| HDFO-40 | 40 | 93±2% |
| HDFO-50 | 50 | 93±2% |
| HDFO-60 | 60 | 93±2% |
| HDFO-70 | 70 | 93±2% |
| HDFO-80 | 80 | 93±2% |
| HDFO-100 | 100 | 93±2% |
| HDFO-120 | 120 | 93±2% |
| HDFO-150 | 150 | 93±2% |
| HDFO-180 | 180 | 93±2% |
| HDFO-200 | 200 | 93±2% |