Product Structure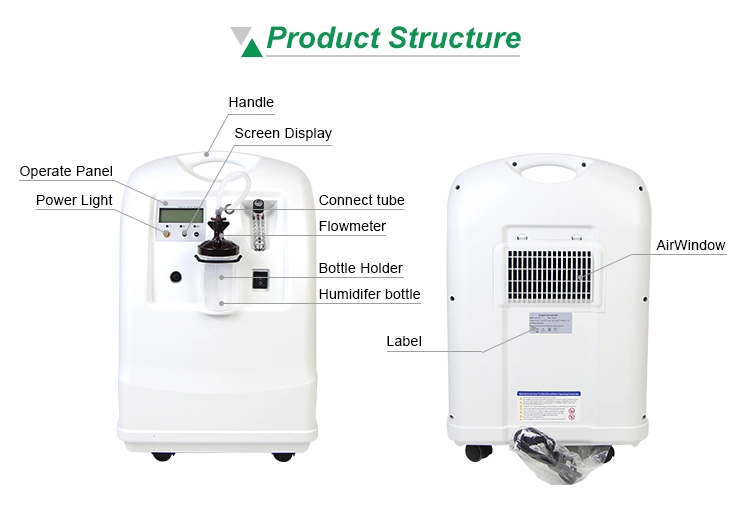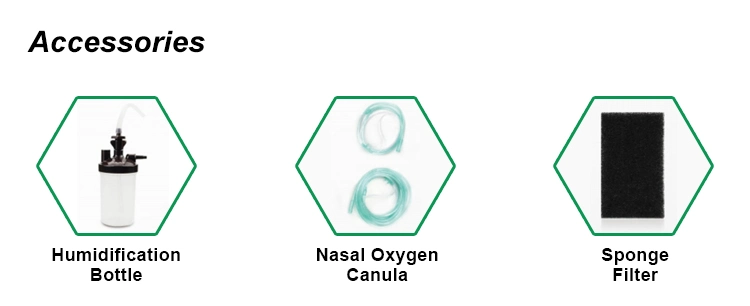 Functions

:
Power off alarm, Overload protection, High/Low pressure alarm, Temperature

alarm, Error code indication, Nebulizer, Oxygen purity alarm.
Specifications
Products Features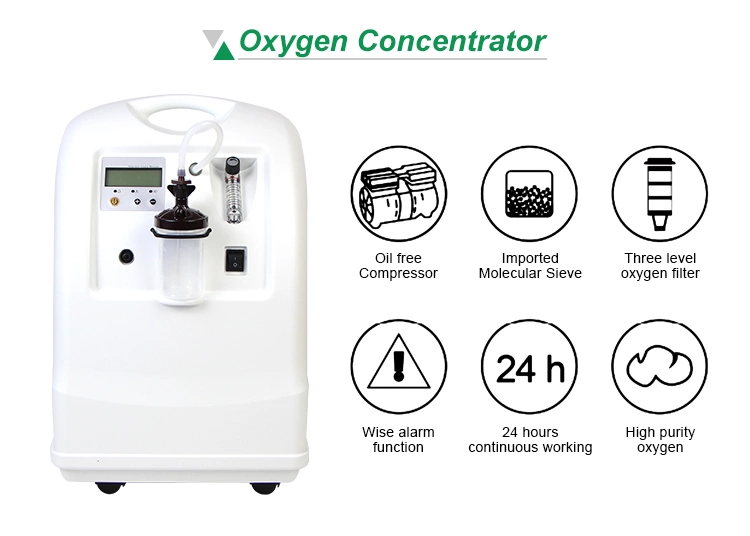 *
America PSA technology offer nature oxygen
*

France Imported molecular sieve bed
*

Reliable and durable oil free compressor
*

Available 24 hours continuous working
*

Self-diagnostic system with error code indication
Application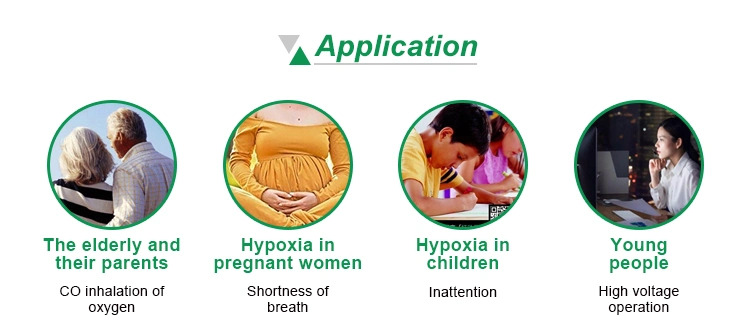 Application:
The product is designed according to the standard of household appliances,which can be used for home supplementation.
Health function:
By oxygen inhalation, the body's oxygen supply can be improved to achieve oxygen-reinforcing health care. Applicable to middle-aged and elderly people, poor physique,pregnant women, students and other people with different degrees of physiological hypoxia, can
also eliminate fatigue after physical or mental energy consumption, restore physical function.