OG-50g wall mounted ozone generator for kitchen dust cleaning
----------------------------------------------------------------------------------------------------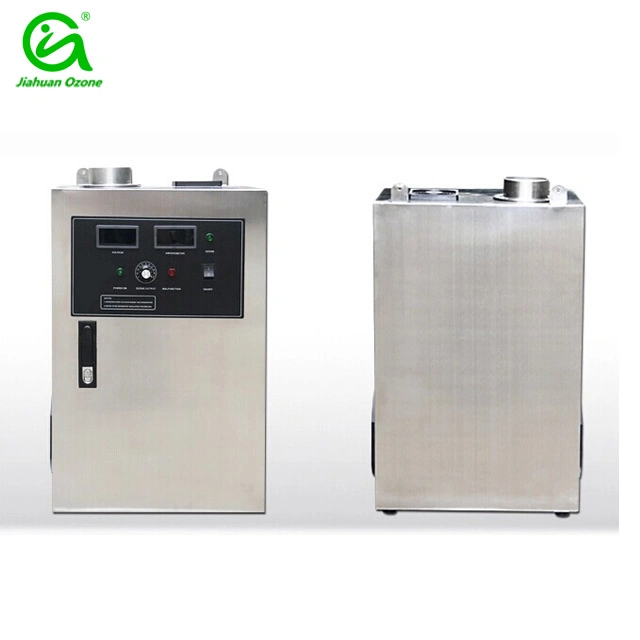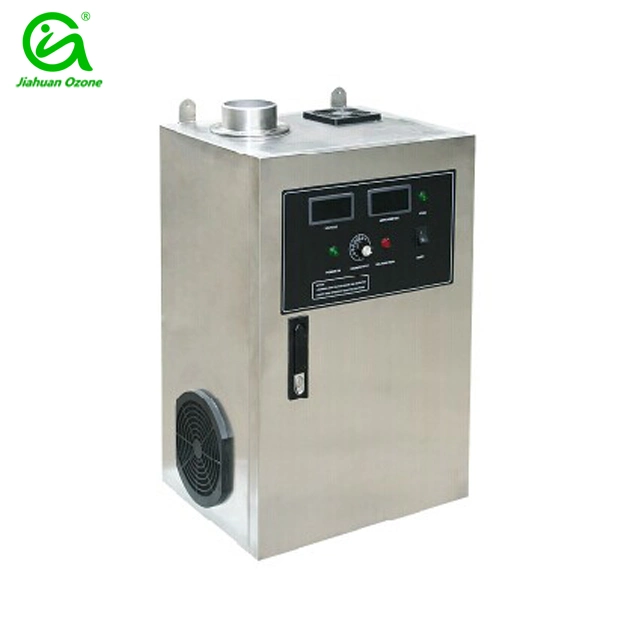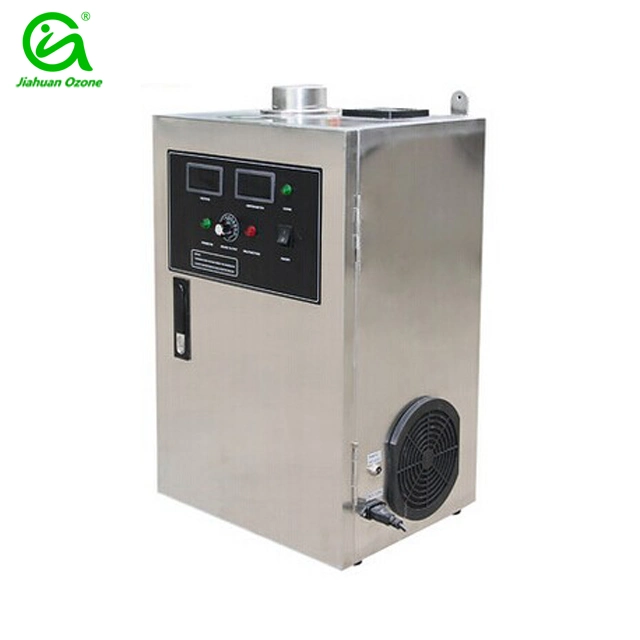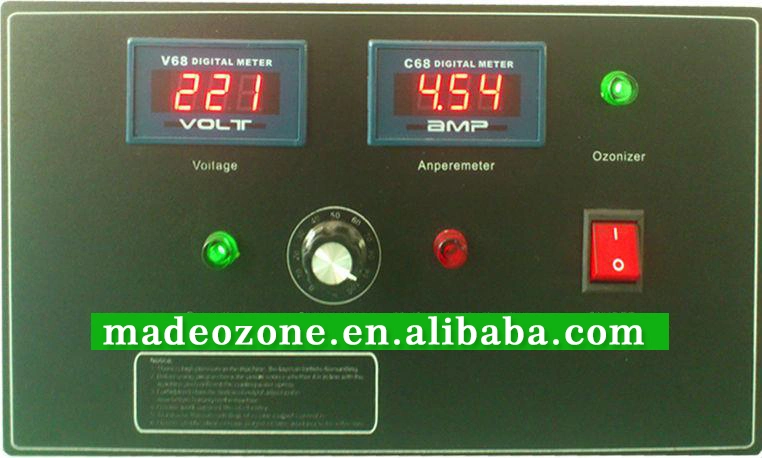 item

unit

OG-035

OG-50

ozone capacity

g/h

35

50

ozone concentration

mg/l

15-30

15-30

power

w

480w

520w

air lfow

m3/h

245

260

size

cm

40*30*55cm

40*32*63cm

net weight

kg

20

23

technology

/

corona dishcarge

dielectric substance

/

ceramic plate

material

/

304 stainless steel

frequency

/

110v-240v/50-60hz

plug

/

optional

timer

/

yes

ozone output

/

adjustable

concentration

/

adjustable

warranty

year

1

life-span

hours

>50000
application :
-----------------------------------------------------------------------------------------------------------------
Purpose

application

Ozone concentration ( ppm)

Per m3, per hour ozone production
(mg/l )

How to use ?

Sterilization

Surgery tool

20

50-100

20ppm treat 60min (internation YY0214.295)

Cold room

6-10

15-25

Work continuousely (1-3hours )

Food workshop

1.0-1.5

2.5-3.5

After duty off work 1-2 hours

Ward/surgery room

2.5-5

5.5-15

About 1 hours

Clothes

10-20

25-50

Humidity 90%,hang up

Disinfection
And keep fresh

Normal place

1-2

2.5-5

Regular running

egg

2-2.5

5-5.5

Work intermmittently 20min , 2-3times /day

banana

2.5-3.5

5.5-8

Apple

2.0

5

Vegetable

1.5-1

3.5-2.5

Fish ,cheese

0.5-1

1.5-2.5

Odor remove and refresh

Fish processing workshop

3

7

Work when it need
(2-4hours)

Slaughter house




2-3

5-7

Fatty acid plant

10

25

Rubber plant

3-10

7-25

garbage disposal




10

25
ozone generator for kitchen :
----------------------------------------------------------------------------------------------------
Though an electrostatic filter can remove a proportion of odours generated in the cooking, some odours still can not be eliminated. So, the remaining odours need to be treated by a strong oxidizer. Ozone, as a well-known powerful disinfectant, will effectively mitigate the odours. Below are the benefits of the ozone generator for kitchen exhaust system:
1.Reduction of Oil and Grease: this ozone unit reduces oil and grease in the kitchen exhaust systems keeping the exhaust duct works clean and odour free. Ozone breaks down the oil and grease invapor form to carbon dioxide, water and a small amount of polymerized grease which leaves the exhaust duct works in the form of a dry powder. Polymerized grease is bio degradable and poses no health hazard.
2.Reduction of Micro organisms: in all kind of ventilation systems there are bacteria's, and other micro organisms. Ozone generator eliminates all types of micro organisms. In this way ozone prevents the built up of bacteria's and other microorganisms fromentering the kitchen.
3.Reduction of cooking odour: all types of cooking create odors. The odors are exhausted through the duct works in a gaseous form and do not get caught in a conventional filters of the kitchen hoods. Ozone reduces the odors to a minimum if not eliminating them all together by oxidation. This prevents food smell from reentering the HVAC system through the fresh air intakes of near by buildings and offices.
4.Fire protection and duct cleaning: the ozone injected in the kitchen hoods oxidizes the oil and grease in the vapor form preventing them from condensing on the cooler ductworks down stream of the exhaust system preventing the build up of oil and grease in the kitchens exhaust systems. This reduces considerably the risk of fire in the ductworks and increases the life time of the ventilation system. The number of duct cleaning or sweeping can significantly be reduced.
why choose us ?
----------------------------------------------------------------------------------------------------
Guangzhou jiahuan appliance technology co., ltd

Guangzhou jiahuan appliance technology co., ltd established in 2007, with over 150 employees , covering more than 10000m2 , professional making ozone generator and PSA oxygen generator for water treatment and air purification .

Our company consists of six departments :
Administration section
Production department
Sales department
Technical department
After-sale department
Develop department

Jiahuan always striving to provide the best service . We push ourselves to stay on the top of the industry and to go above and beyond your expectations. Contact to benefit from our expertise

website : http://madeozone.en.made-in-china.com
Address : NO.2 Hualong road Donghua Industrial area Renhe town Baiyun area Guangzhou China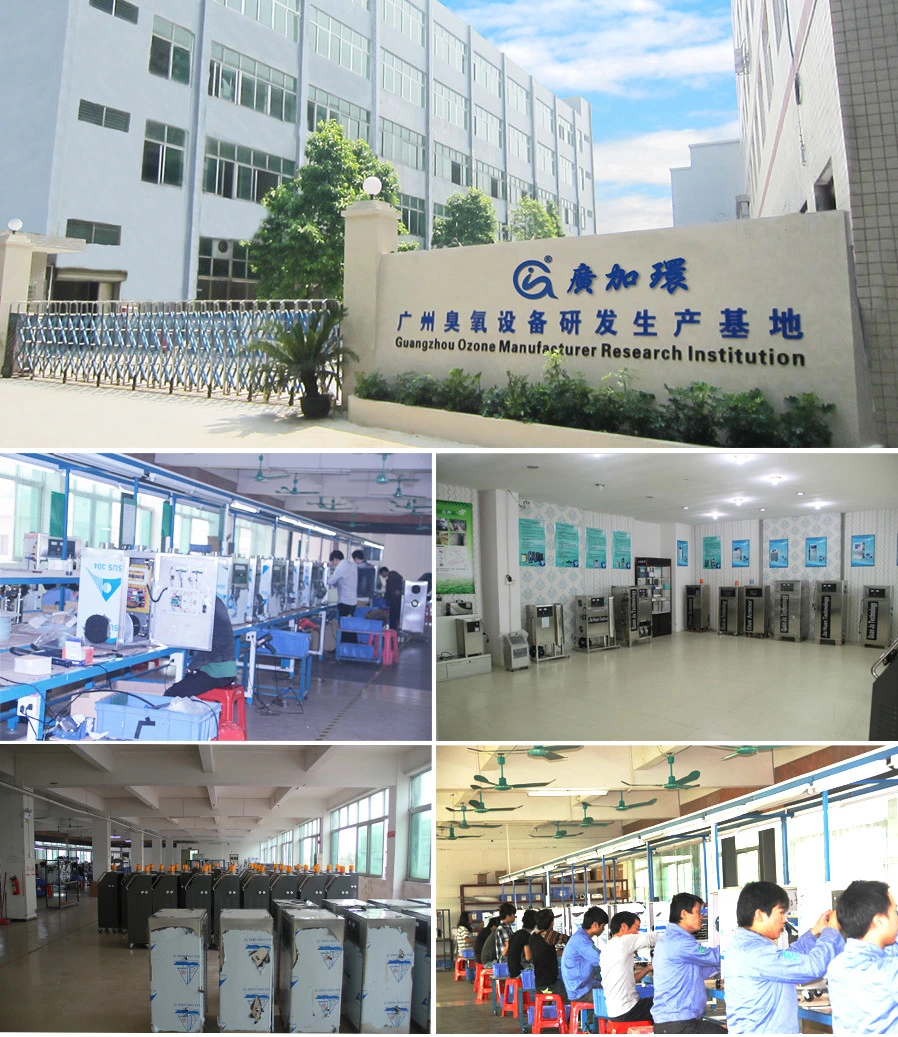 1. What is ozone?

Ozone is one of the most powerful oxidants available, destroying bacteria,viruses, mold and mildew in air, water and diverse applications almost instantly and more efficiently than any other technology. Ozone's molecular structure is three oxygen atoms (O3).

2. Will Ozone hurt me?

Once the ozone concentration fails to meet the hygiene and safety standard, we can notice with our sense of smell and dodge away or take actions to avoid further leakage. So far there is no one death reported caused by ozone poisoning.

3. Why is ozone a green technology?

Ozone is a green technology with many environmental benefits. It reduces our dependence on traditionally used, harmful chemicals such as chlorine and eliminates their hazardous disinfectant by-products (DBPs). The only by product created by ozone applications is oxygen which is reabsorbed into the atmosphere. Ozone's ability to disinfect in cold water also saves energy.


Main products :
---------------------------------------------------------------------------------------------------------------------------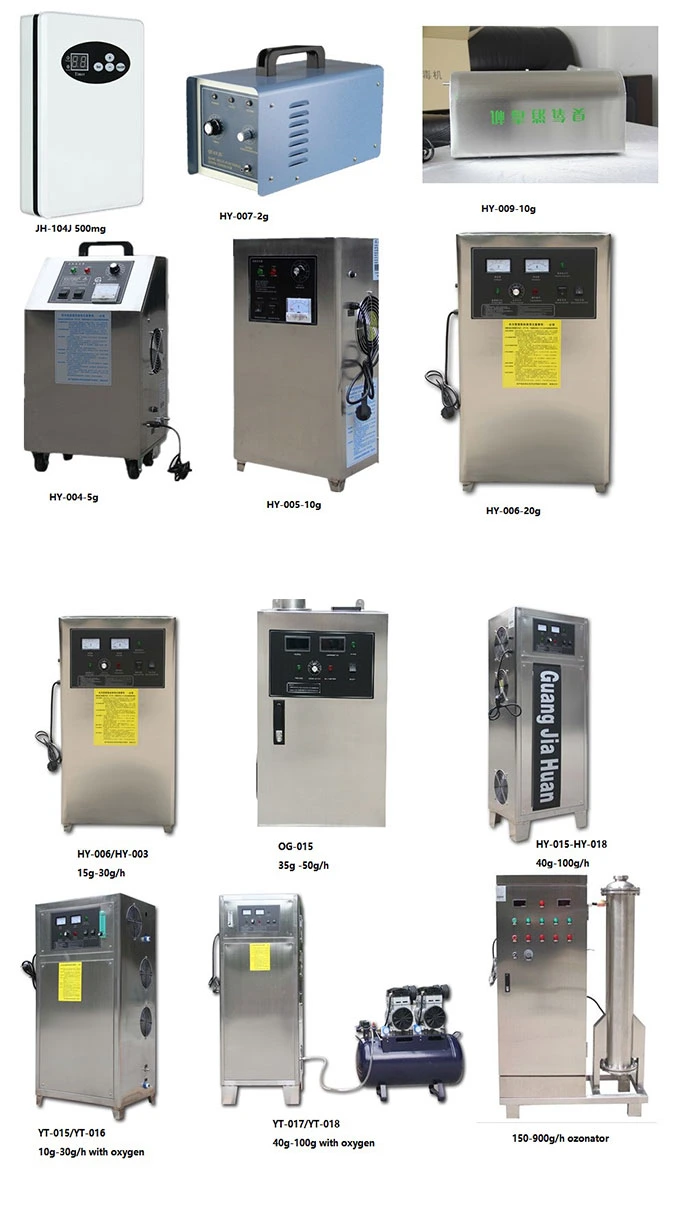 Air source ozone generator
ozone concentration (10mg/l -30mg/l )
ozone production

source

power

HY-002

2g/h

air source

60w

HY-004

5g/h

air source

120w

HY-005

10g/h

air source

180w

HY-006

15g/h

air source

300w

HY-006

20g/h

air source

320w

HY-003

30g/h

air source
water cooling

400w

HY-015

40g/h

air source
water cooling

700w

HY-015

50g/h

air source
water cooling

700w

HY-016

60g/h

air source
water cooling

900w

HY-016

80g/h

air source
water cooling

1002w

HY-017

100g/h

air source
water cooling

1140w
oxygen source ozone generator
ozone concentration ( 80-100mg/l )
| | | | |
| --- | --- | --- | --- |
| model | ozone production | cooling | power |
| YT-015 | 10g/h | air cooling | 680w |
| YT-015 | 15g/h | air cooling | 780w |
| YT-016 | 20g/h | water cooling | 850w |
| YT-016 | 30g/h | water cooling | 950w |
| YT-016 | 40g/h | water cooling | 600+air compressor |
| YT-017 | 50g/h | water cooling | 650+air compressor |
| YT-017 | 60g/h | water cooling | 700+air compressor |
| YT-017 | 80g/h | water cooling | 800+air compressor |
| YT-018 | 100g/h | water cooling | 950+air compres |
| | | | |
| --- | --- | --- | --- |
| HY-018 | 150g/h | YT-018 | 150g/h |
| HY-018 | 200g/h | YT-018 | 200g/h |
| HY-019 | 300g/h | YT-019 | 300g/h |
| HY-020 | 400g/h | YT-020 | 400g/h |
| HY-021 | 500g/h | YT-021 | 500g/h |
| HY-022 | 600g/h | YT-022 | 600g/h |
| HY-023 | 700g/h | YT-023 | 700g/h |
| HY-024 | 800g/h | YT-024 | 800g/h |
| HY-024 | 900g/h | YT-024 | 900g/h |
| HY-025 | 1000g/h | YT-025 | 1000g/h |
Contact :
----------------------------------------------------------------------------------------------------

Tracy woo

website : http://madeozone.en.made-in-china.com
tel: +8618566467432
Sales representative, sales Department
Guangzhou Jiahuan Appliance Technology Co,.ltd
No.2 Hualong road |Donghua Industrial Zone | Renhe town |Baiyun District
Guangzhou city |China