CE Portable Ozone Generator Air Purifier for Kitchen and Toilet Deodorization
Product Name

Air Purifier

Model

N202C

Ozone output

500mg/h

Color

White

Function

Air and water purification

Filter System

Ozone generator

Voltage

AC110/220V

Rated Power

18W

Application

Portable, Hospital, Hotel, Office, Home, etc

Gift Package Size

230*300*140mm

Carton Packaged Size

480*430*630mm

Carton Weight

17KG (12PCS)

Product features

Ozone air and water sterilization




Cycle working On:0~40min and stop:0~360min




LCD working show display.




Anti-dust, Anti-formaldehyde , Antibacterial

Packing details

1pcs/box




12pcs/ctn




Ozone tube, Ozone diffuser
Usage
Home,indoor,room,house,household,office,hotel,kitchen,restaurant,medical,hospital,industrial

Accessory
Air pipe, Air stone, Wall mounted, Manual, Warranty card
Product Feature
1. Vegetable sterilizer
2. Rate porwer: DC12V,12W ;500mg/h output ozone air and water sterilization
3. Cycle working On:0~40min and stop:30~360min & LCD working show displa
y.
Direction for Use
(1). The ON / OFF button for the LCD-boot; Press again ON / OFF button, the LCD eliminate the shutdown.
(2). Press "Set" for the first time to set working time. The flashing frequency of (Set On Time)icon is about 0.5/S. Press "+" or
"-" key to set time, each time increase or decrease by a one-minute and the Setting range is 0 ~ 40 minutes. After the set, press the "Confirm" button to confirm. Then click the "Set" button to set rest time. The flashing frequency of "Set Stop time" icon is about 0.5/S. Press "+" or "-" key to set time, each time increase or decrease by a ten-minute and the Setting range is 30 ~ 360 minutes. After the set, press the "Confirm" button to confirm. The machine goes into automatic cycle work mode in accordance with the time.
(3). Remaining working the flashing frequency of (Run Remaining) is about 5.5/S and the" " icon does flash animation at the same time, "888" indicates the remaining time. after work, the" "icon stop flashing graphics and the pump still work for one minute after the cessation of work.
(4). Stopping working the flashing frequency of icon (Run Remaining) is about 0.5/S and "888" indicates the rest time, go into rest model.
(5). When the boot, every time you press a key, the buzzer sound short.
(6). During air sterilization and disinfection, there is no need of External trachea and unexploded gas.
(7). As to Water or fruit and vegetables, first put them into the water, then add the tracheal Tableware and blasting stone into the bottom of the water for disinfection.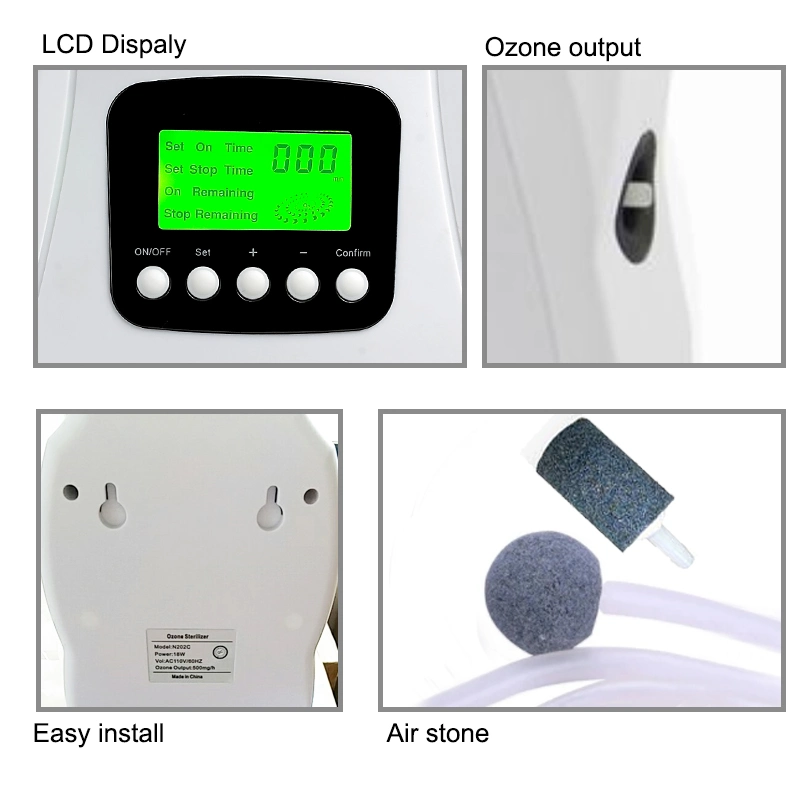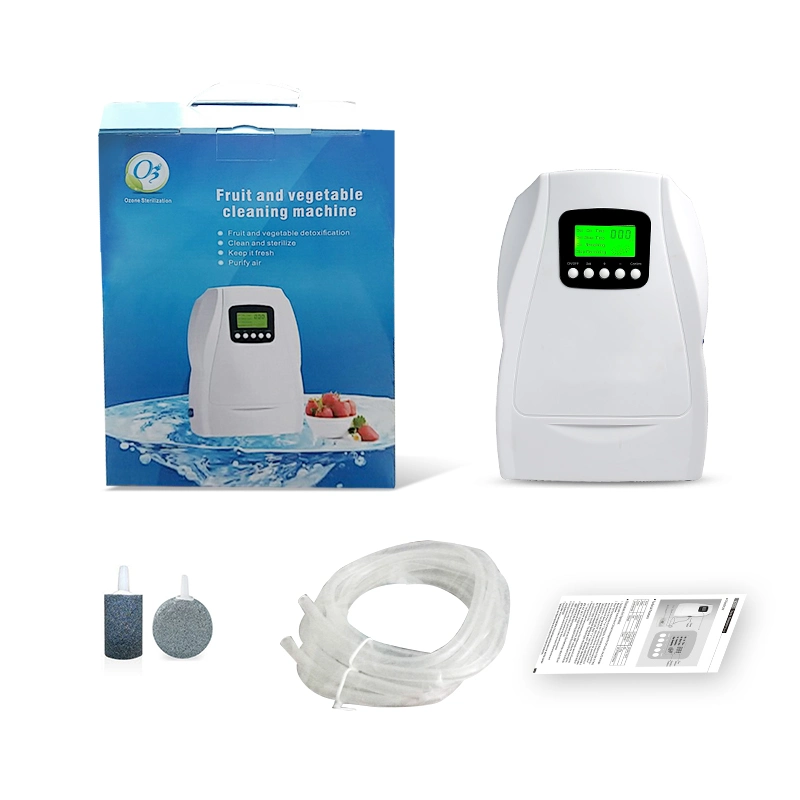 Product Functions

People face many health risks from indoor pollution caused by: normal household activities such as cooking, washing laundry, cleaning, smoking, painting, etc. , and smoking odors, mold and mildew, and volatile organic compounds that slowly evaporate from modern plastics and glues used in building and furnituremaking materials.
These pollution causes anxiety, allergic reactions, dizziness, dry cough, eye nose throat irritation, fatigue, fever, headaches, nausea, sneezing, sinus problems. Being exposed to environmental pollution in our living environments has varying degrees of risk that are hazardous.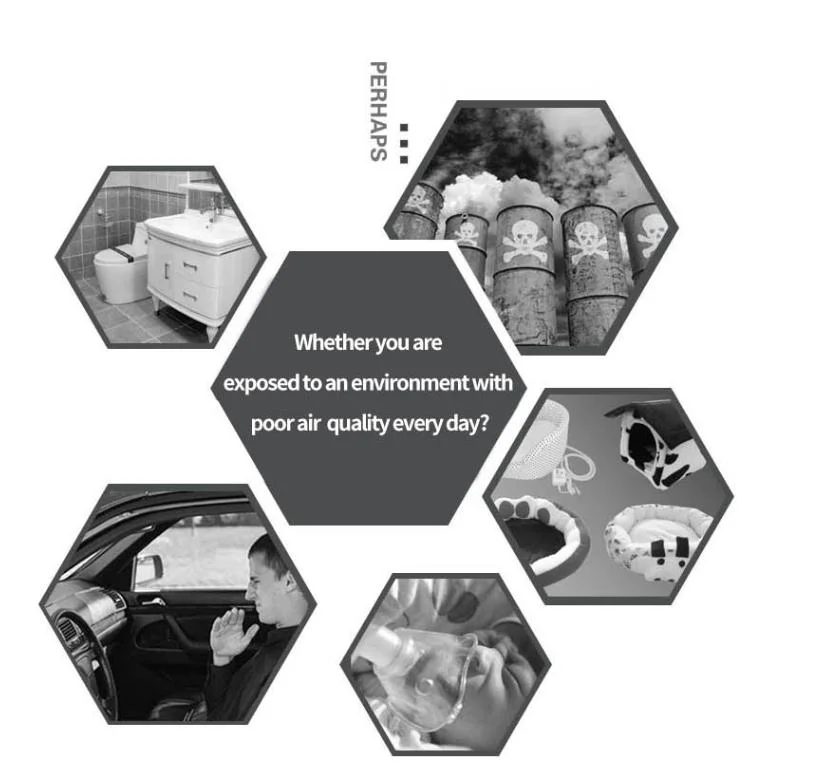 1. Water sterilization & treatment
Ozone is an unstable molecule which readily gives up one atom of oxygen providing a powerful oxidizing agent which is toxic to most waterborne organisms. It is a very strong, broad spectrum disinfectant that has already been widely used in Europe for many years, both to treat water and disease (in particular cancer). Ozone is the ONLY oxidizer that can meet drinking water standards by eliminating such contaminants as cryptosporidium. It is also an effective method to inactivate harmful protozoa that form cysts. It also works well against almost all other pathogens.
2. Vegetable, fruits & meat washing & sterilization
Ozone can effectively kill most bacterial & viruses with more than 99% efficiency, and can also adequately eliminate residues of pesticides and chemical fertilizers on the surface of vegetables & fruits. Besides, ozone has advantages to decompose hormones & antibiotics in meat, poultry & fish, which can damage people's health.
3. Food storage & preservation
Ozone is the best way to stop or slow down food spoilage, loss of quality, edibility or nutritional value and thus allow for longer food storage. It's used to control the growth of unwanted biological organisms because it effectively kills viruses, bacteria, fungi, and parasites, including those causing food spoilage or human diseases. Ozone destroys microorganisms effectively by reacting with oxidizable cellular components and without leaving harmful residues behind. This makes the use of ozone food preservation.
4. House ware, tools, clothes, trousers washing
5. Foot, hand and body spa & cleaning

O3 Sterilization
Tableware washing: Kills bacteria on the surface of the tableware
Water treatment: Dissolves the organic impurities and bleaches the water and Increases the oxygen level in the water
Children Articles: Disinfects nursing bottles and toys, etc.
Bathing: Prevents diseases such as epiphyte from infecting.
Oral hygiene: Kills bacteria in oral cavity and helps to cure some oral cavity diseases such as faucitis and stomatitis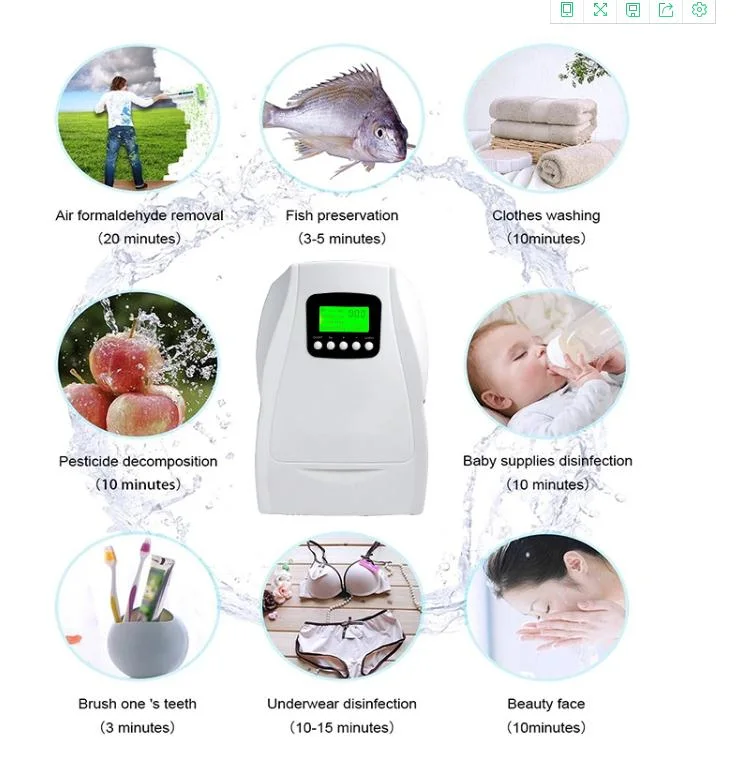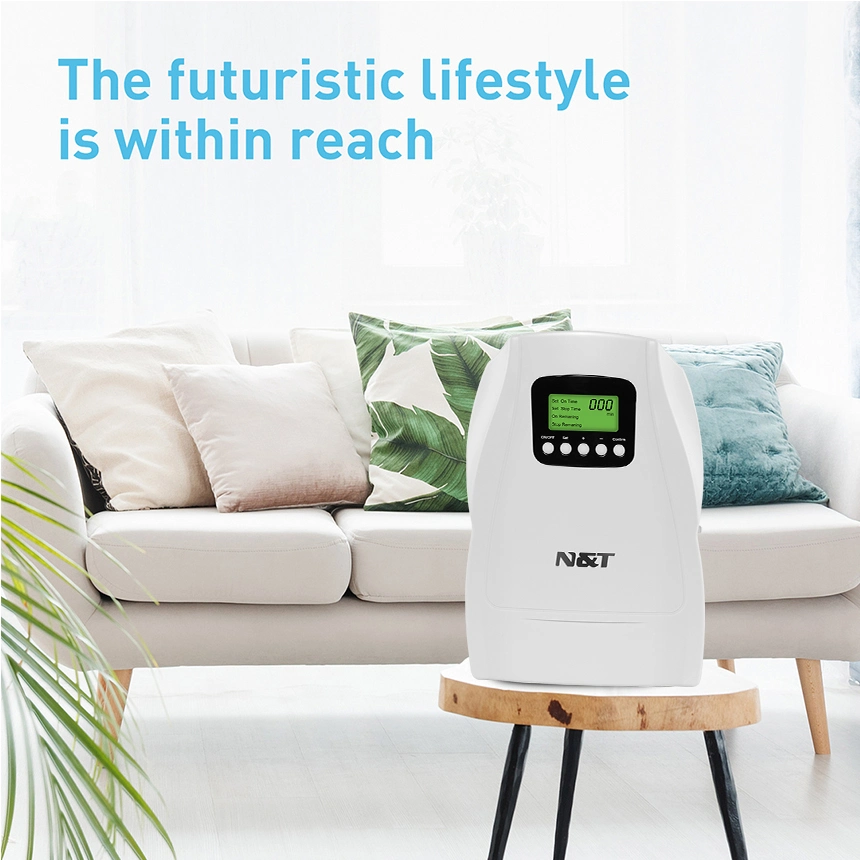 Certification
Our company owns the Quality Management System of ISO9001:2008, and we have such Certifications: UL, CE, CQC, TUV, FC and ourproducts accord with the Environment System ROHS.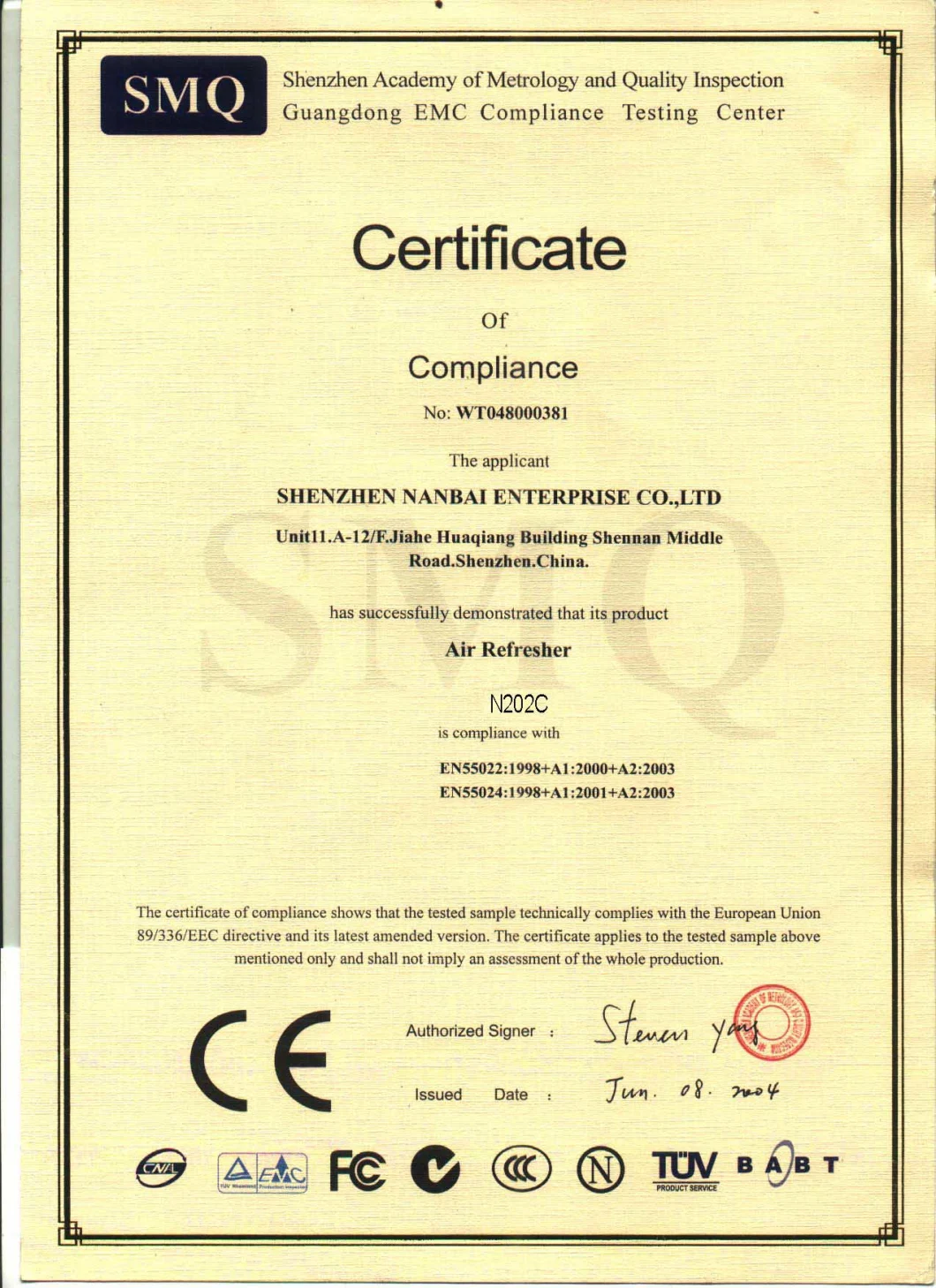 Packaging
(1) Standard package in Color box with sponge, EPS EPE foam or blister packing etc.
(2) OEM or ODM package depends on customer' s requirements.

Shipping
Product Weight: 1070g
Product Size: 170*70*240mm
Per Carton: 12pcs
Carton Weight: 21.00kgs
Carton Size: 450*410*620mm
(1) For sample order, Shipping by DHL/UPS/FedEx/TNT, 3-5 working days door to door service.
(2) For large order, Freight transport by sea or by air, to your nearest seaport or airport.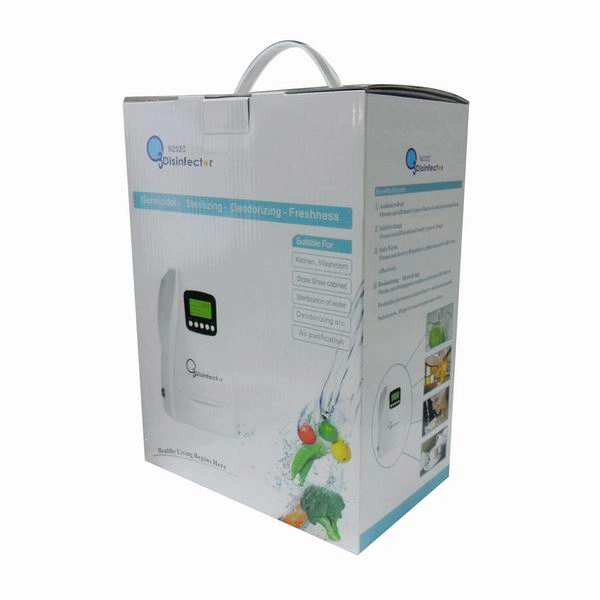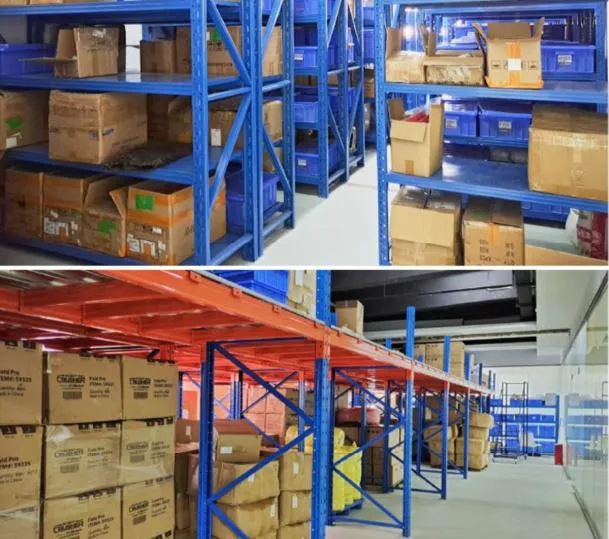 About us

Factory Information
Factory Size

1,000-3,000 square meters

Factory Country/Region

Building

3, Floor

9th

, Zhongke Jinqi Intelligent Manufacturing Technology Park, 1 Jinqi Road, Wulian Village, Fenggang Town, Dongguan City, Guangdong Province, China

No. of Production Lines

3

Contract Manufacturing

OEM Service

Offered Design

Service Offered Buyer Label Offered

Annual Output Value

Above US$100 Million
Our Nanmor company is a professional manufacturer and exporter that is concerned with the design, development and production of Air purifier, Ozone sterilizer, Water purifier, Vegetable washer, Water dispenser, Ion and Ozone generator, Water filter parts and OEM & ODM products. All of our products comply with international quality standards ISO9001-2008, CE, Rosh and are greatly appreciated in a variety of markets around the world. Enterprise Strength Covering an area of 30000 square meters of two buildings for the factory, we now have over 500 employees. We are currently exporting 70% of our products worldwide. Our prices and quality have both competitive.We own the partners from world five hundred companies. We mainly export to American, Japanese, Korea, Malaysia, Indonesia, Thailand, Singapore, Taiwan and Europe countries and districts. "Innovation, Win-win" is our concepts.
We are willing to create a good future with the friends engaged in environment protection. Welcome you to contact us for more information and look forward to working with you!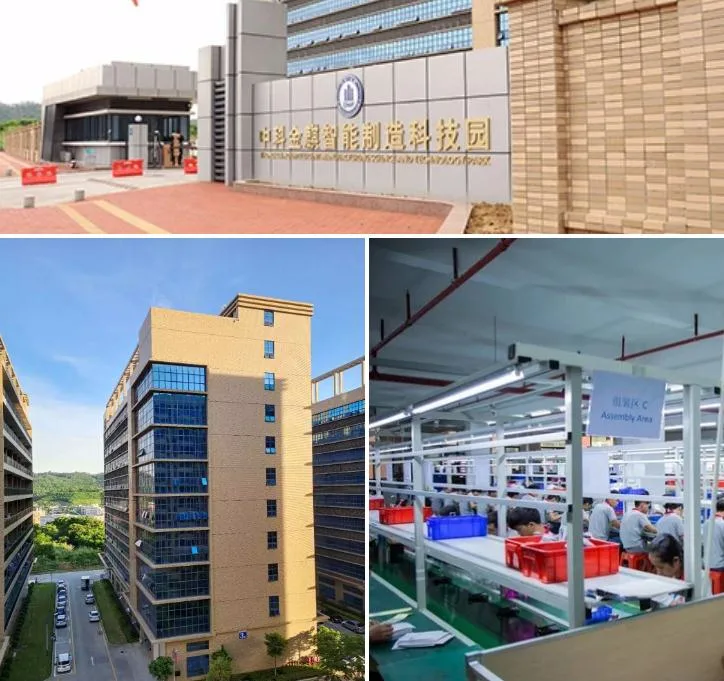 Our services
1, OEM order and sample order are welcome
2, All our products have one year warranty
3, We offer free logo printing service for OEM orders
4, We will reply you for your inquiry in 24 hours
5, After sending, e will track the products for you, until you get the products. If you have any question about the products,
please contact us. we will offer the solving way for you.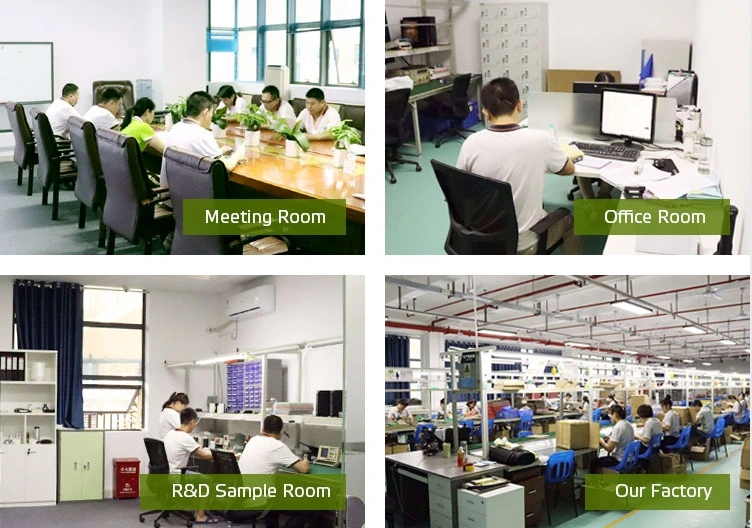 FAQ
Q1: Are you a factory or trading company?
A: We are a manufacturer with our own R&D, design, manufacturing, sale, after-sales service, located in China.

Q2: Can you design the products I want?
A: Of course. Once you give us your design requirements, We will make artwork for your conformation. Elaborated design and skilled support. Put your good idea into reality. We offer OEM ODM services

Q3: How about your after-sales service?
A: In general, we offer one year warranty without man-made vandalism or wrong operation.

Q4: What is the packing of the products?
A: Strong export carton(inner colorful box and outer carton box).


Q5: Why so many customer choose us?
A: Ha-ha! Because we are verified supplier of alibaba recommended and we are customer-focused. For more details, please visit our shop.

Q6: May I visit your factory?
A: Warmly welcome! Many customers visit us when they come to China.