5 Liter Ozone Generator For Water
ANGELBISS, The first one to make out the world's first battery operated 5LPM Oxygen Concentrator. Even produce 93% purity O2 at 5L/min flow.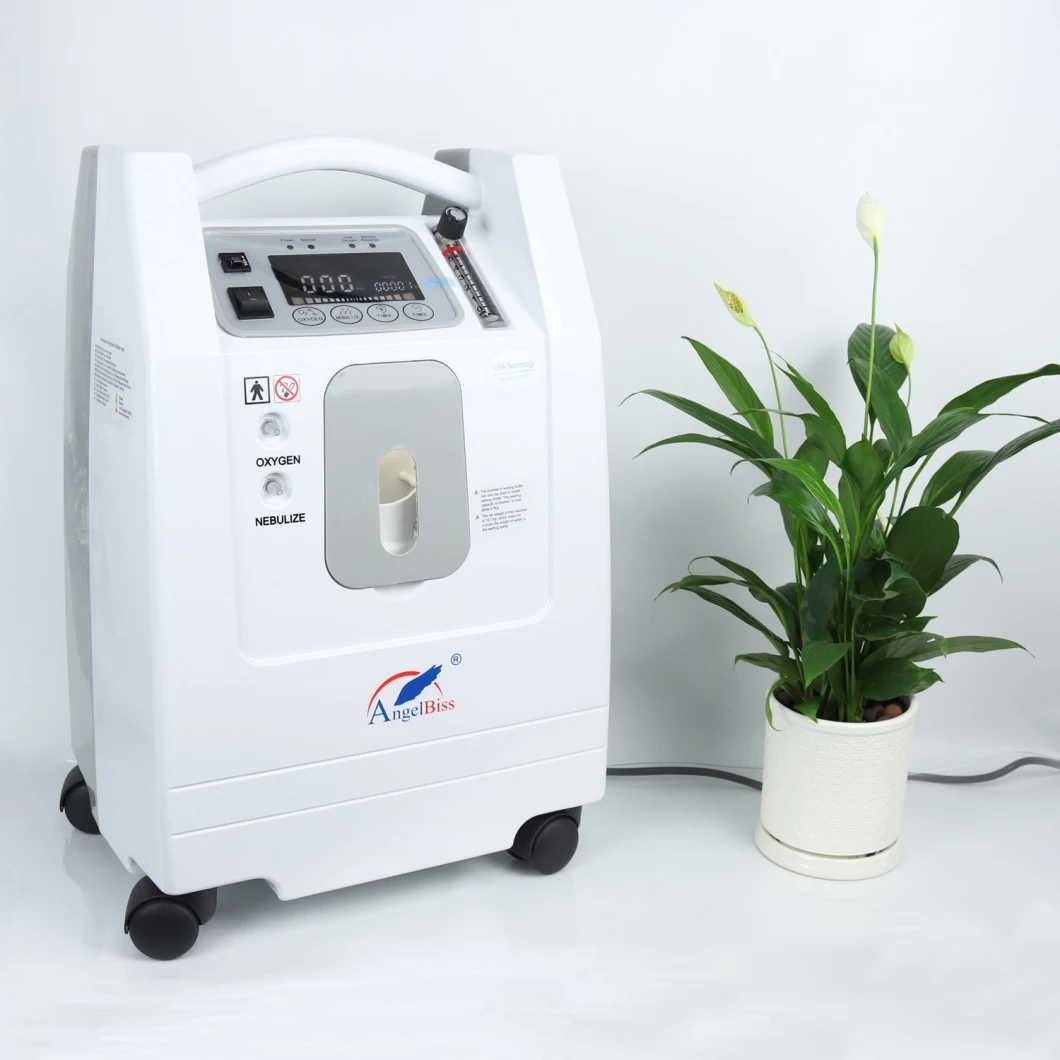 Features
Durable Lithium Battery Operated DC 24V
Fast recharge in 120 minutes, Continuous run 120 minutes (2 hours)
5Liter with 93%±3% oxygen purity output for COPD users
Oxygen Purity Display by Numbers (Accuracy 00.0%)
Timer & Touch operated buttons
Large 6' LED Light Display all functional data
Accumulated total running hours
Special features only provided by AngelBiss Technology
The world's first battery operated 5LPM@93% Oxygen Concentrator
The world's NO. 1 Oxygen Output Purity Fluctuation rate controlled within 0.1%.
Automatic heavy humidity remove molecular sieve
Independent Oxygen outlet & nebulizer outlet system
Child Lock settings
Accessories
1 Lithium Battery Set DC 24V
1 Power adapter, inlet AC 220V, output DC 24V
1 Separatable power cord wire
1 Humidified bottle
1 Outlet tube
2 Cannula
1 Nebulizer kit (if any)
Body structure graphic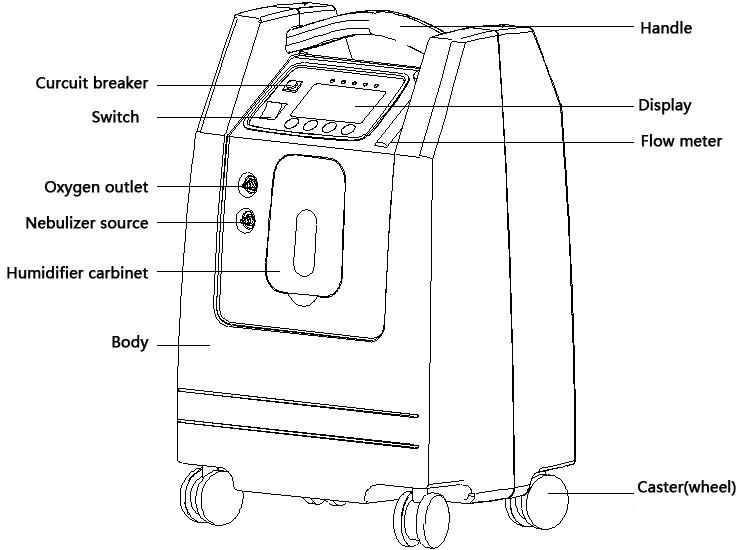 Operation panel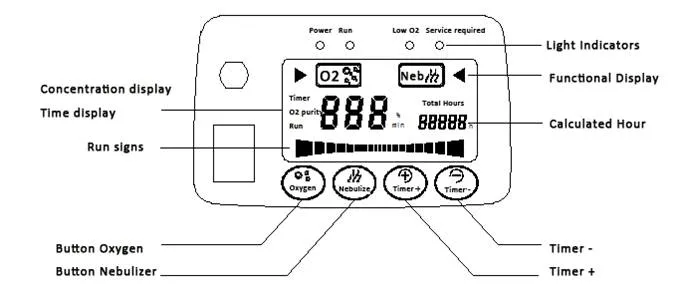 Technical specifications
System Map

Functions

Angel-5S

Oxygen Driving System

Oxygen Flow

0.5

~

5L/min

Oxygen Concentration

93% ± 3%

Oxygen Output Pressure

0.4~0.7bar

Oxygen Number Display

YES

Nebulizer System

Nebulizer influence O2 purity?

Never

Individual Nebulizer Outlet

YES

Display Method

On LED screen

Operating Way

By touch panel button

Accessories

Nebulize nozzle and mask

Nebulizing Particle Size

3.6μm±25

%

at 0.14Mpa

Screen Display System

Display Material

All by LED lights

What Can Be Displayed ?

"Oxygen" light on

"Nebulize" light on

"Purity Percentage" light on

"Each Running Time" light on

"Accumulated Time" light on

"Timer Setting Minutes"

Child Lock

Operating System

Operating Panel

E- Touch

OXYGEN

Start to produce Oxygen

NEBULIZE

Start to run Nebulizer(If any)

TIMER "+" and "-"

Setting from 0 to 3 hours
(15mins increase or decrease)

6 Safety System

Low Oxygen Alarm

Yes

Oxygen Pressure Protection Alarm

Yes

Pressure Faulty Alarm

Yes

Power off Alarm

Yes

Compressor Faulty Alarm

Yes

Overheated Protection

Yes

Electrical System

Power Consumption

350 W

Auto Power off by timer

YES

Screen Sleep Mode

YES

Noise Level

<43dB(A)

Packaging Details

Machine Body Size

380x270x580mm

Import Carton Size

460x350x680mm

Net Weight per Unit

16.5kg

Import Gross Weight per Carton

18.7kg

Operating Condition

Operating Temperature

41ºF to 113ºF (5ºC to 45ºC)

Operating Humidity

30% to 80% RH

Operating Atmospheric Pressure

613-1060hpa

Storage Temperature

14ºF to 122ºF(-10ºC to 50ºC)

Storage Humidity

20 to 90% RH
High altitude test
ANGELBISS, the only one can control the oxygen output purity fluctuation rate within 0.1%, the only one to test 5L oxygen flow attain 93% on 15000 ft Tibet mountain.
In Sep 2019, our team conducted a three-day machine running test in Tibet mountain. At this altitude of 15,000 ft mountain, our 5L oxygen concentrator still maintains 93% oxygen purity. Tests over and over again proved that the AngelBiss oxygen concentrator was able to operate normally on high altitude countries and areas.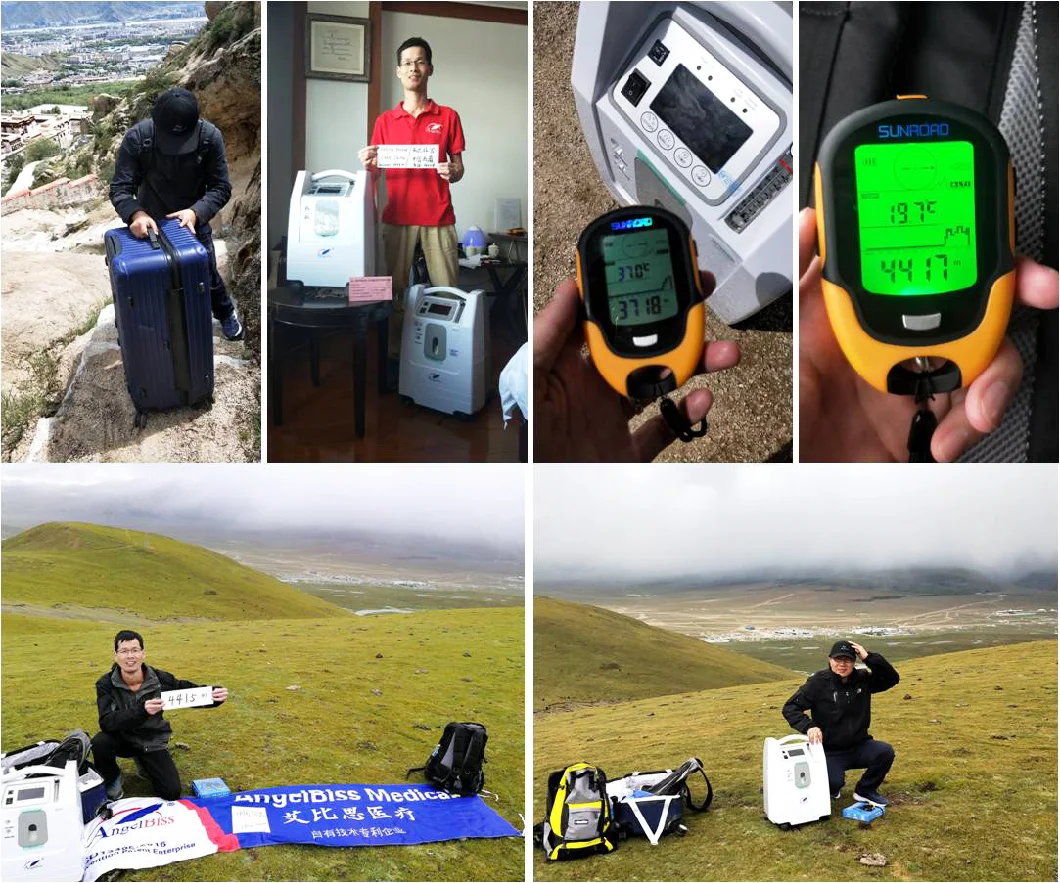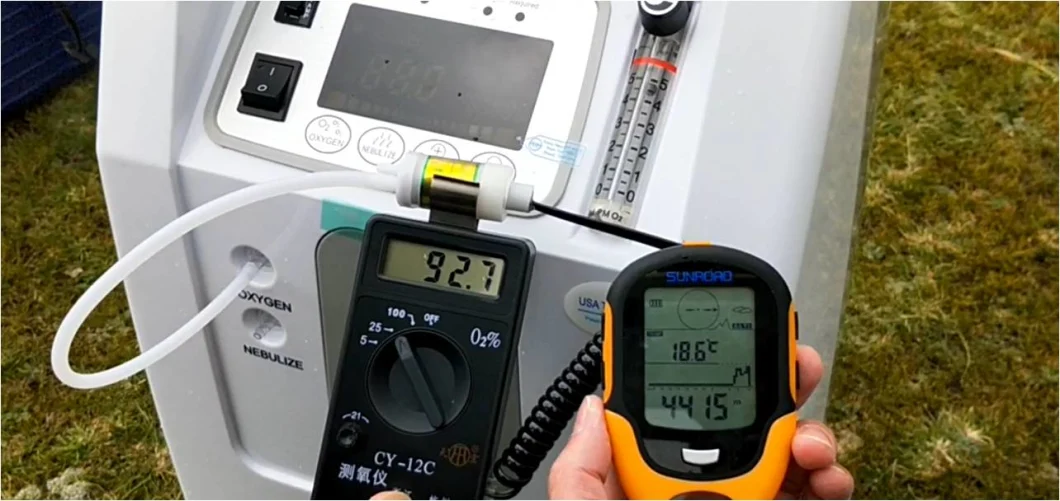 After sales service
We offer a three-year warranty to our global distributors and customers.
Choose AngelBiss, Now level up faithfullness of our healthContact us
Ms.Lisel
AneglBiss Medical Technology Co.,Ltd.
Web: szcarvindu.en.made-in-china.com