Food Preservation Nitrogen Generator Air Separation Machine Price
♣
About Nitrogen
NITROGEN is a chemical element with symbol N and atomic number 7. It is the lightest pnictogen and at room temperature, it is a transparent, odorless diatomic gas. Nitrogen is a common element in the universe, estimated at about seventh in total abundance in the Milky Way and the Solar System. On Earth, the element forms about 78% of Earth's atmosphere and as such is the most abundant uncombined element.

♣
Our Generator
Cape-Golden's on-site
Food Preservation Nitrogen Generator
produce gaseous Nitrogen from compressed air on-site and offer a cost-effective, reliable and safe alternative to traditional Nitrogen gas supplies such as cylinders or cryogenic liquid. Cape-Golden's
Food Preservation Nitrogen Generator
are available in standard models with capacity ranging from 2m3/hr to 100m3/hr at 99.9999% purity. The design is made for 24 hours operation. Each
Food Preservation Nitrogen Generator
is equipped with automatic start & stop function, enabling the
Food Preservation Nitrogen Generator
to start and stop automatically according to the consumption.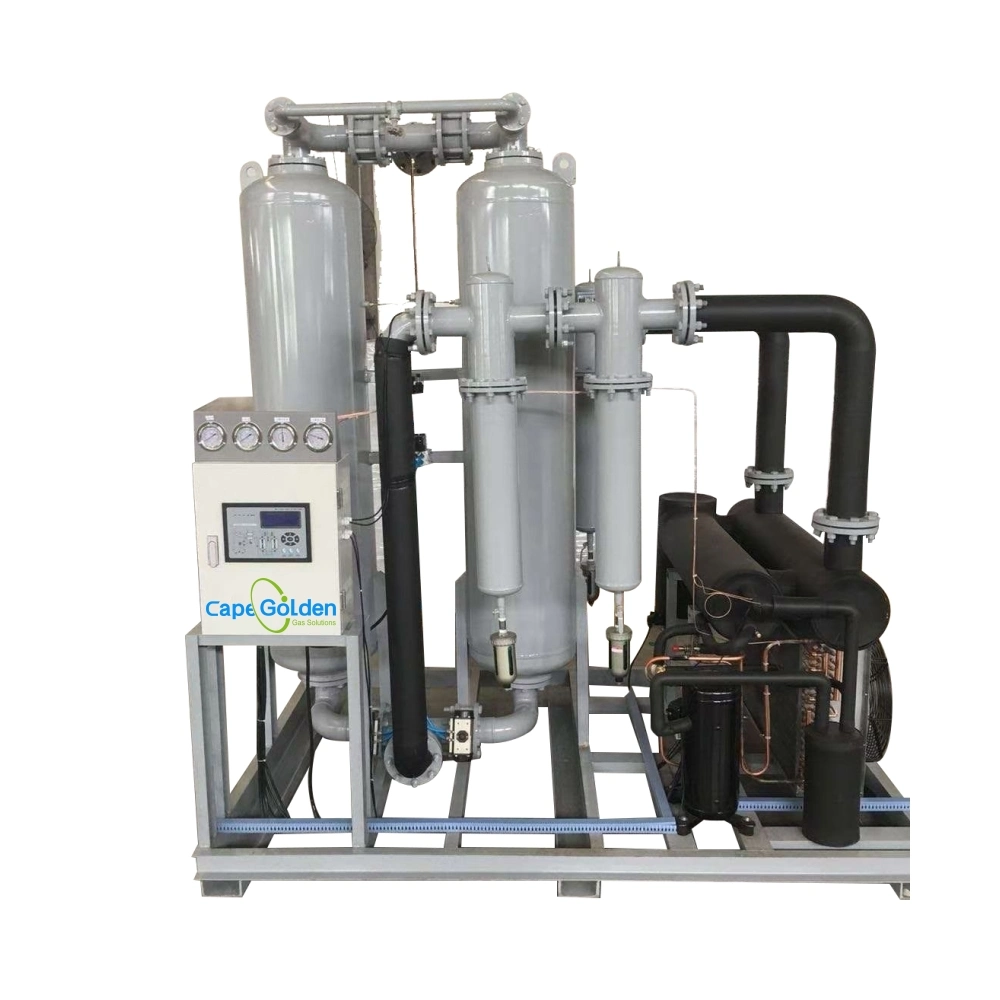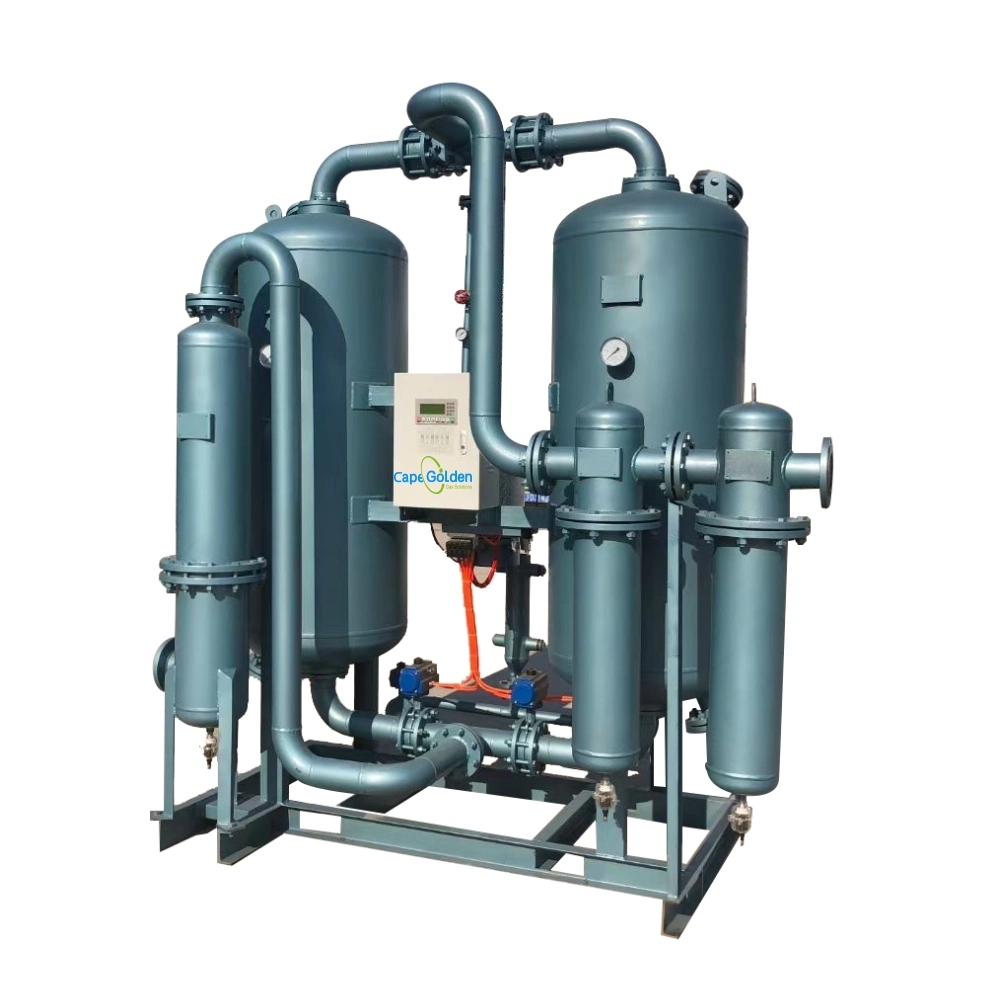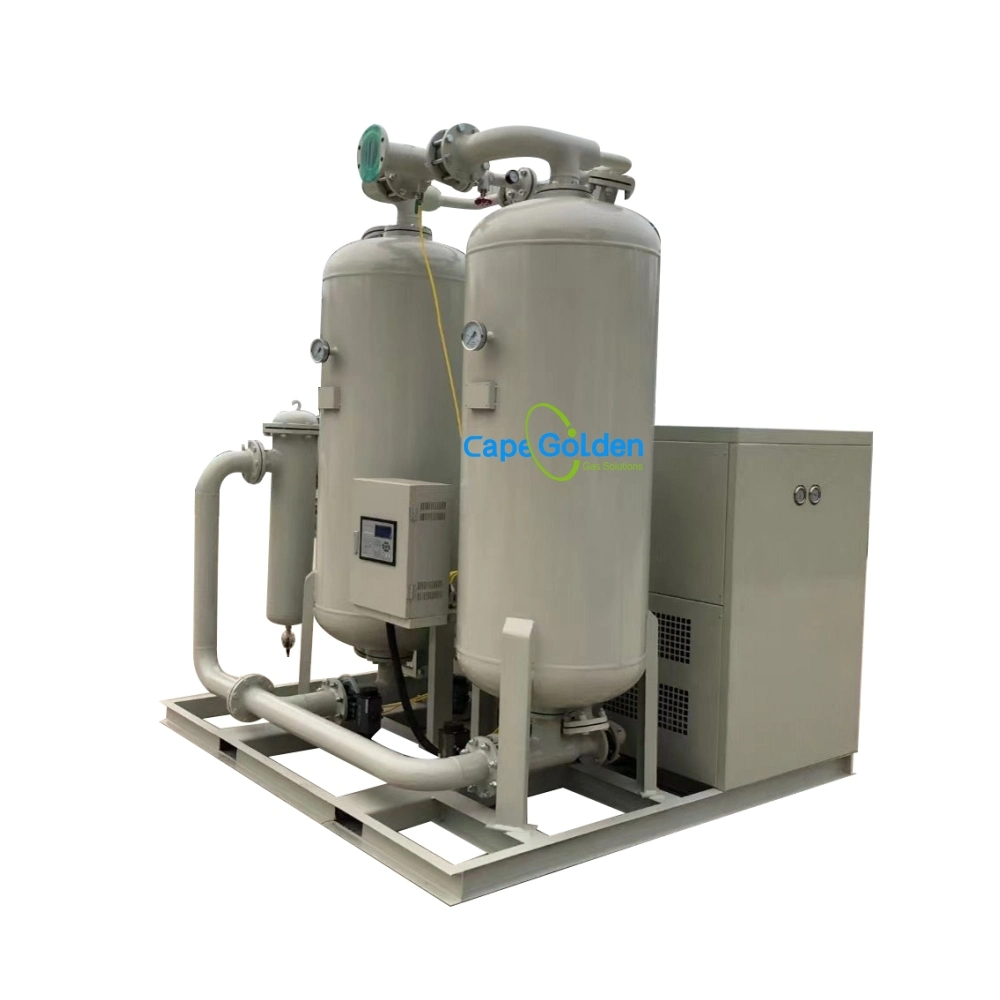 ♣
Advantages
1. Economics
Cost saving in the range of 40-70% over liquid supply Systems and up-to 80% for Cryogenic Plant.
2. Highest Reliability
The PSA system provides the highest reliability the control system allows for the production of nitrogen gas at the specified flow & purity within a short time of demand using a simple push button. This on/off operating capability is not available from cryogenic plants.
3. Easy Partial Load Operation
The plant is automatically adjusted to the actual product flow requirement and operates in an energy-saving partial load mode.
4. Energy Efficiency
Lower energy consumption than cryogenic units.
5. Fully Automatic Operation
PLC based control system controls the purity and the flow by automatically adjusting the cycle time of the PSA system.
6. Remote Control
A Profinet or LAN port is provided for the communication with complete Plant DCS with an optional Modern Board for Remote Control.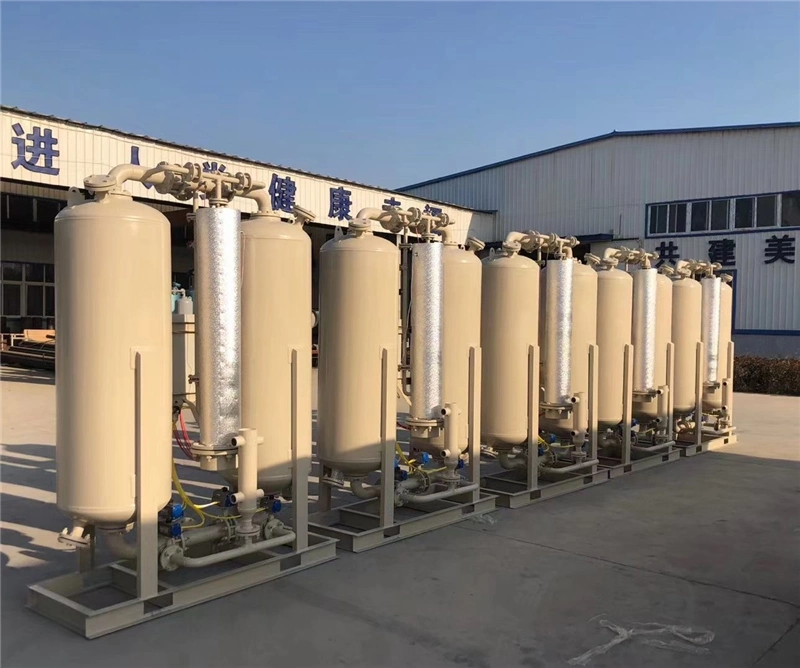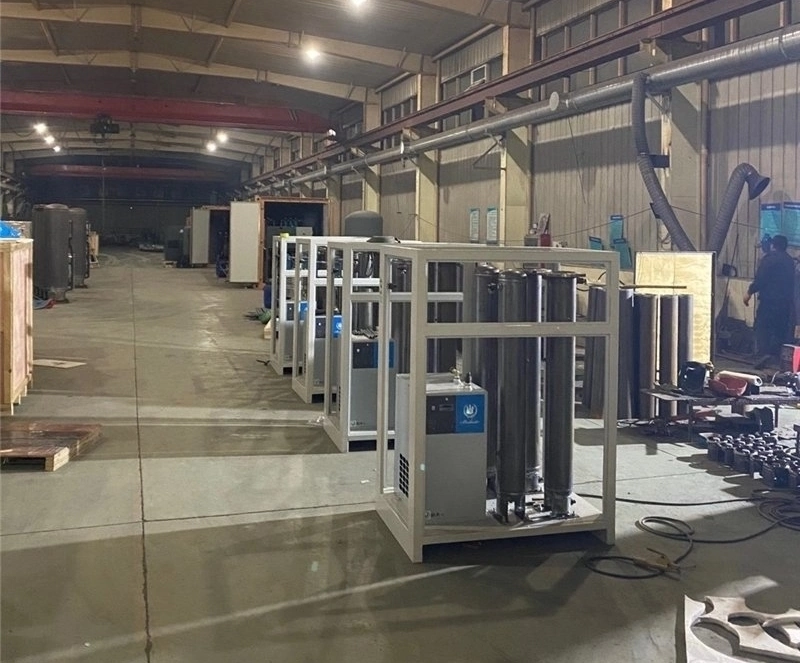 ♣
Features
Meets Worldwide Manufacturing Standards
Dependable Highest Reliability with Energy Efficiency
Compact design with Easy and simple controls
Pre-piped systems for Easy and simple installation
Automatic operation-one touch starts up and shut down
Containerized Shipments right from the factory
Ready to use upon delivery
Touchscreen Control Panel
Easy to maintain with continuously monitored Purity & Flow
Optional Cylinder filling Ramp with Emergency Disaster Recovery