Commercial Oxygen Generator CE Certificate Medical Oxygen Generation Plant
1,Oxygen Generator with Cylinder Filling
Cape-Golden has a wide range of
Oxygen Generator
used for filling cylinders of any size up to 200 bar. The filling capacity ranges from 2 to 200 cylinders per day.
The
Oxygen Generator
can be set up to fill the hospital pipeline directly and use the filling ramp as a backup system. Oxygen cylinders can be filled simultaneously or during hours with low consumption

2,Request for Inquiry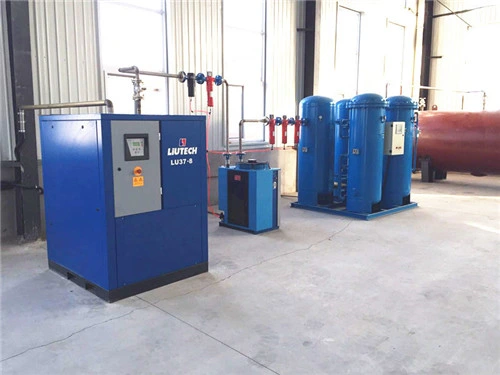 1) O2 flow rate: _____Nm3/h (or you can tell me how many pcs of cylinders do you want to fill per day)
2) O2 purity: _____%
3) O2 discharge pressure: _____Bar
4) Voltages and Frequency: ______V/PH/HZ
5) Usage: _____
6) Which country the machine will be used in? Is it a highland? If yes, please tell me how many meters above sea level.
3,Our Service
Thanks to our technological expertise and long experience, we can offer you direct support for the operation of your Oxygen Generator.
The reality of
Oxygen Generator
operation in a changing environment constantly poses new questions and leads to new tasks. Increasing pressure from competitors demands continuous improvements and optimizations in order to reduce operating cost. Requirements concerning operational and environmental safety are constantly being tightened. Problems that occur suddenly call for a quick response in order to ensure plant operation.
Our engineers are on call to support you comprehensively concerning these issues. Based on long experience in plant design and operation, improvements can be implemented quickly and reliably.